The Vintage Electronics Expo
Come join the fun Saturday, Oct 7
at the Kalamazoo Expo Center !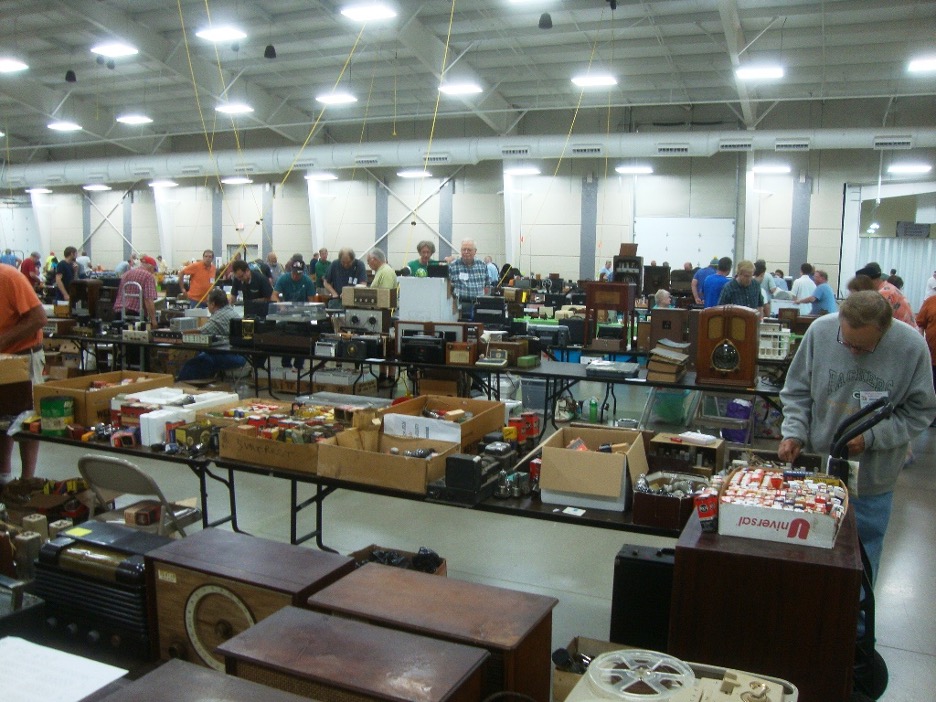 lots of cool stuff, seminars, bargain sales! Audio gear, records, radios, shortwave radio stuff, its all here.
9am-4pm, $8 gen adm, kids 12 & under free !
Vendors spaces still available
for more info see www.kalamazoohamfest.org
(this show is in partnership with the Kalamazoo Hamfest, a "ham radio" event)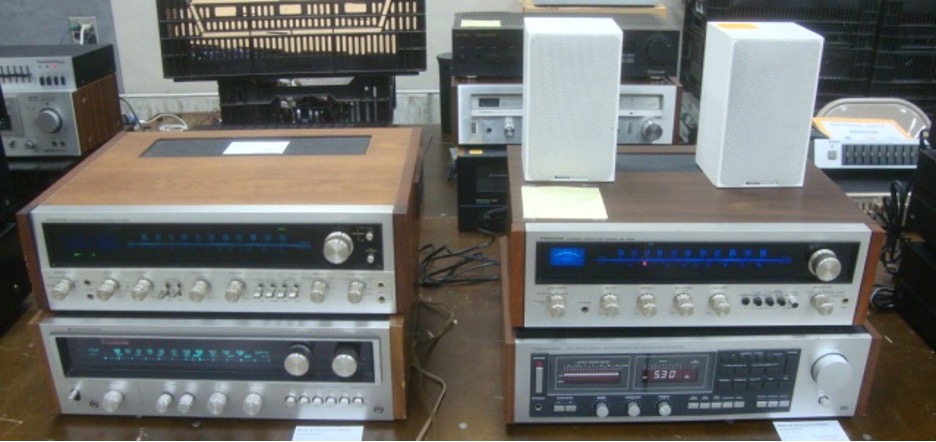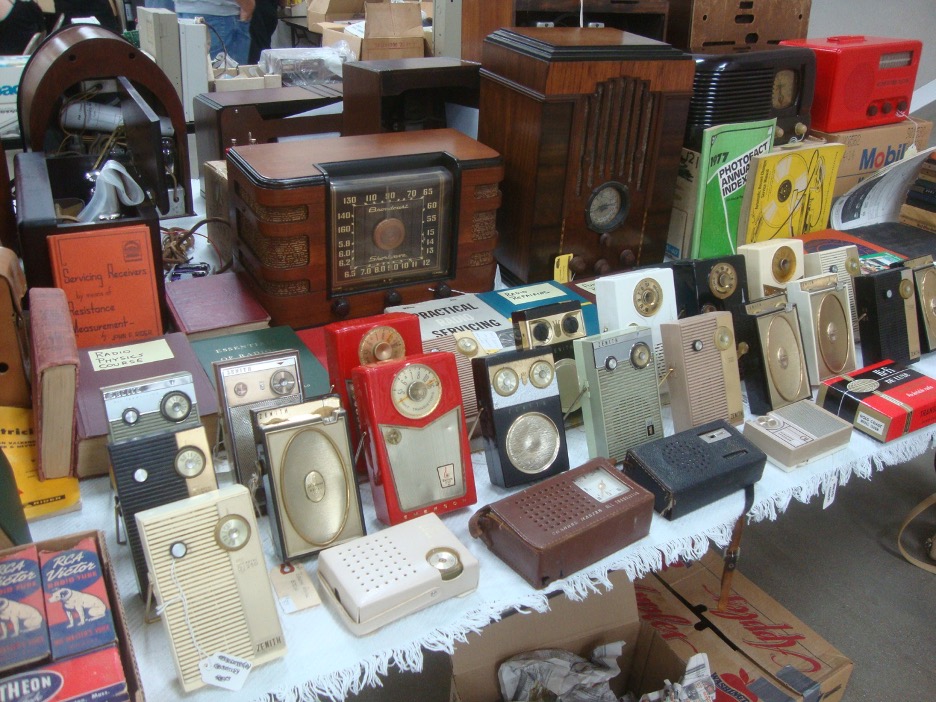 We had another great "VINTAGE ELECTONICS FAIR" on Sunday, June 4 at the Chelsea Fairgrounds in Chelsea, Michigan. This was once again a partnership with the Chelsea Amateur Radio Club's "Hamfest". There were two big pole barns filled with radios, audio gear, parts and "stuff" ! Here is a Youtube link to a video of last year's event https://www.youtube.com/watch?v=7IH8xksjBD4&t=3286s
Our next Vintage Electronics Expo is at the Kalamazoo Expo Center, Saturday, Oct 7, 2023 9am-4pm. This is a partnership with the Kalamazoo Hamfest, an amateur radio swap meet (nothing to do with pork !). General admission is $8. Seller spaces are very economical and can be purchased at the event website, www.kalamazoohamfest.org Vendor tables are just $15 ea, $25 for ones with electric AC power that comes from overhead. Note, if you are getting several tables and want AC power you only need to buy one table with AC power, and bring your own cords and outlet strips. There will be no outdoor set ups. This facility has it all…. AC power everywhere, large load-in doors, easy access to the building, food service on site, smooth flat floors (easy to roll carts over), clean bathrooms and great overhead lighting. Really, the perfect venue for our vendors !!!
So, DONT MISS THIS EVENT ! See the EVENT WEBSITE AT WWW.KALAMAZOOHAMFEST.ORG NOW ! For a look at last year's event, see this youtube video https://www.youtube.com/watch?v=q9e9VK-DT6s&t=2152s
We also just had the "MARC GARAGE SALE" SAT. APRIL 29 2023 IN PLYMOUTH AS PART OF THE ANNUAL "OLD VILLAGE YARD AND TRUNK SALE" EVENT (ALWAYS THE LAST SATURDAY OF APRIL). THIS SALE IS LOCATED ON THE FRONT LAWN AT 822 N. MILL ST. PLYMOUTH. ITEMS THAT HAVE BEEN DONATED TO THE CLUB ARE OFFERED UP. There was threat of rain all day but it held off and we had many "newbies" introduced to the hobby !
Winter Vintage Electronics Expo was Sat, Jan 21 2023, WOW , what a GREAT show ! see pix below
Finally, the return of the winter Vintage Electronics Expo ! We had over 900 folks come in (including about 45 vendors), filling over 140 tables of our usual UNIQUE , CLASSIC VINTAGE ELECTRONIC STUFF ! Much thanks to all the volunteers who helped plan and staff the show ! Make a note, we'll probably be back at the Chelsea Fairgrounds Sunday, June 4 2023, watch this site for updates, mark your calendars.
We had a lot of "newbies" come in due to a nice segment that appeared on FOX TV2 News on Thursday Jan 19 morning. The segment ran nearly 4 minutes and featured VEE Media volunteer and long time restorer Mark Oppat from Plymouth…. Here is a link to that : https://www.dropbox.com/s/z8rdw5nq74l6p4c/WJBK_01-19-2023_08.48.14.mp4?dl=0
These shows are all about vintage radios, audio gear, video stuff, gaming devices, records, and parts of all kinds including TUBES for that vintage guitar amp you love ! If its at least 25 years or older and it is electronic or related software, its at this show !
We had a seminar, "Vinyl Basics and Record Player Repair with expert John Reinicke. John was the past president of MARC (Michigan Antique Radio Club) and knows all the secrets and tricks to making old turntables and "record changers" work like new. There was no additional charge to attend this seminar !
We were at a new location, too….the Southfield Pavilion, 26000 Evergreen Rd, just south of the I-696 freeway exit 11. It worked out very well despite a more limited loading access.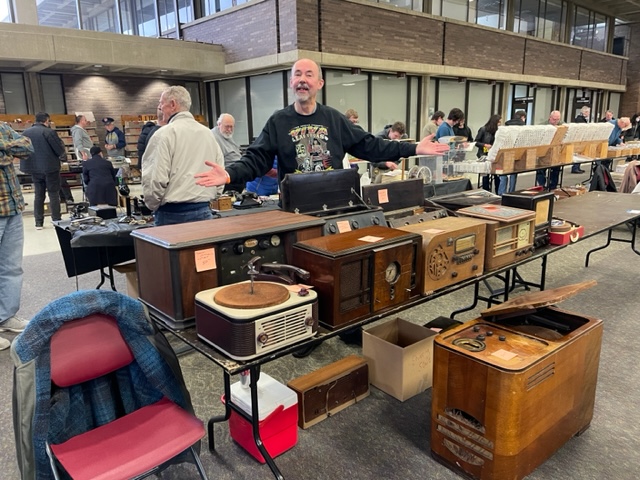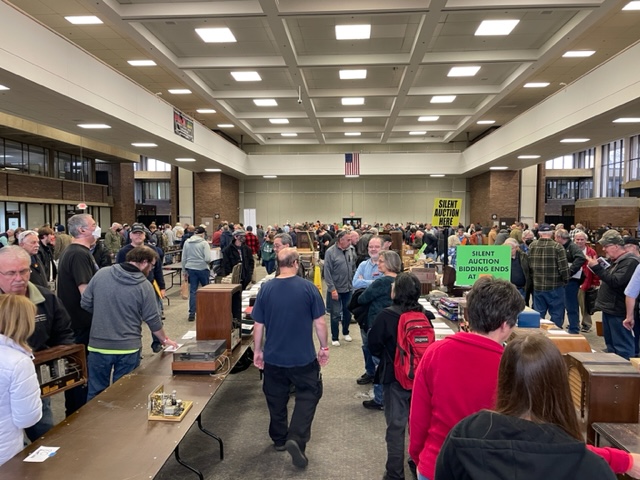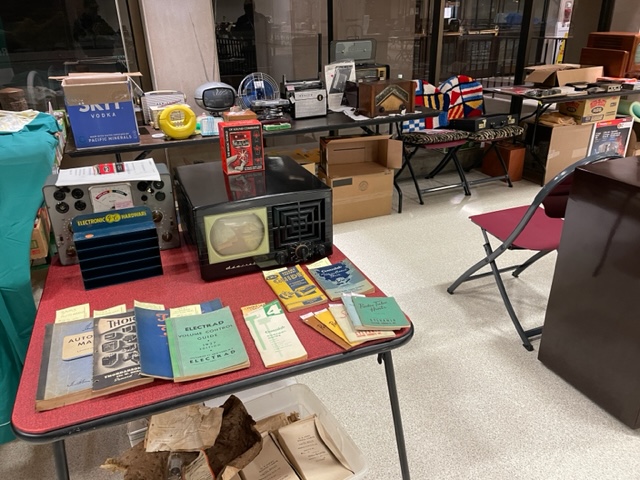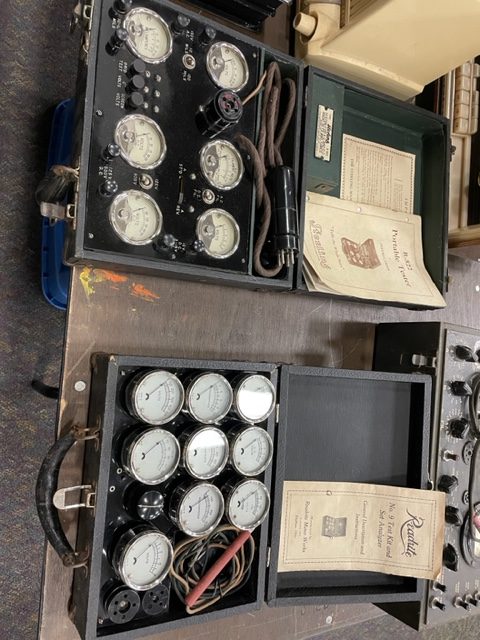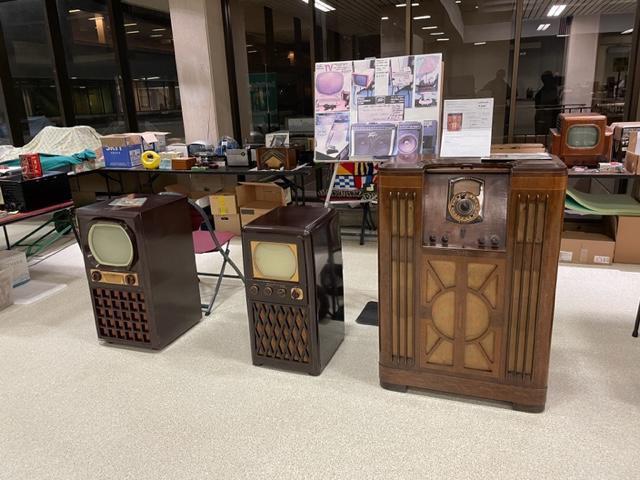 PIX from our previous shows below…….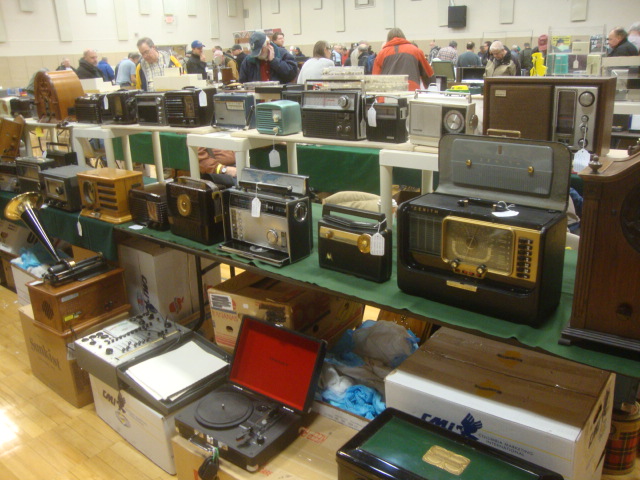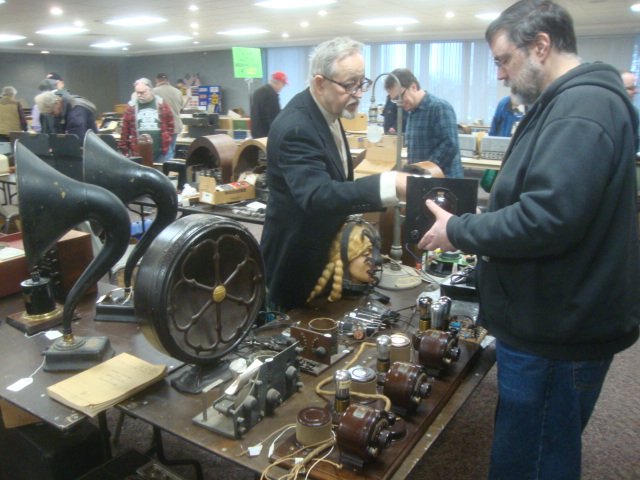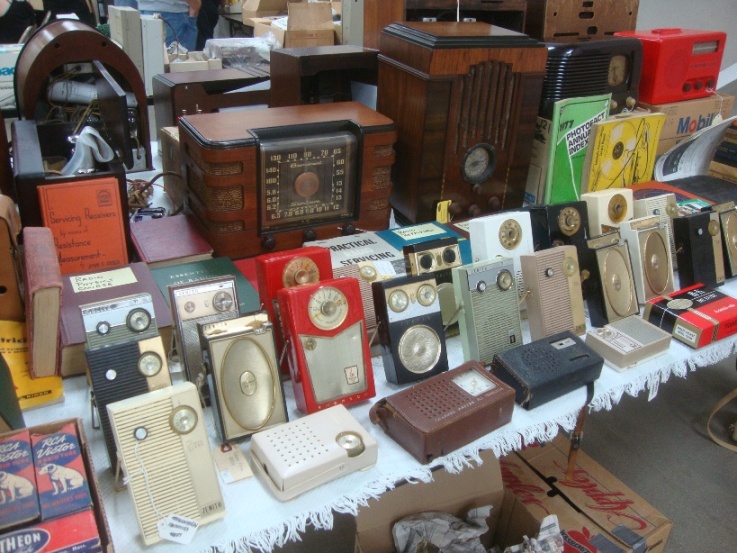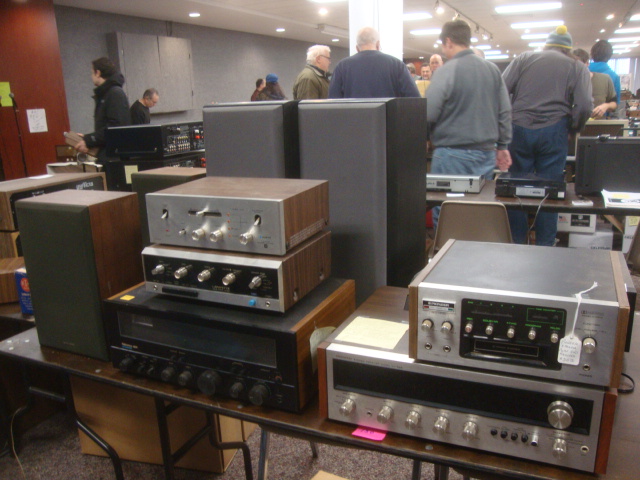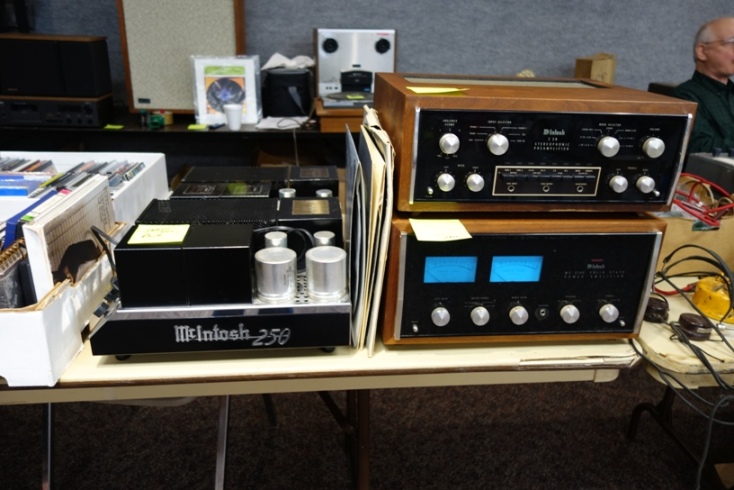 BELOW IS A VIEW OF OUR NEW MAIN ROOM AT THE SOUTHFIELD PAVILION !!! OVER 20,000 SF OF SPACE !!! Scroll down to see pix of some of our recent shows.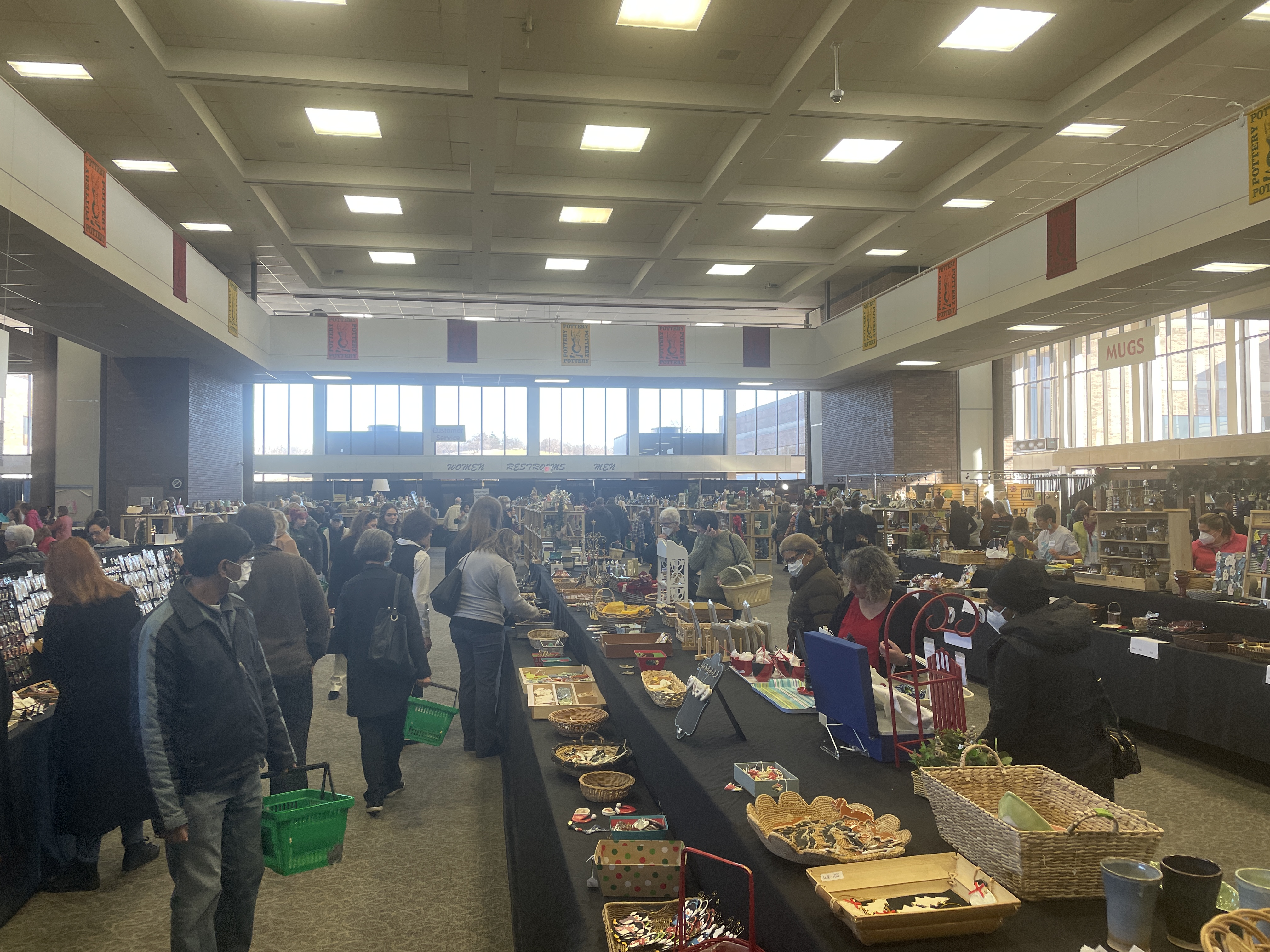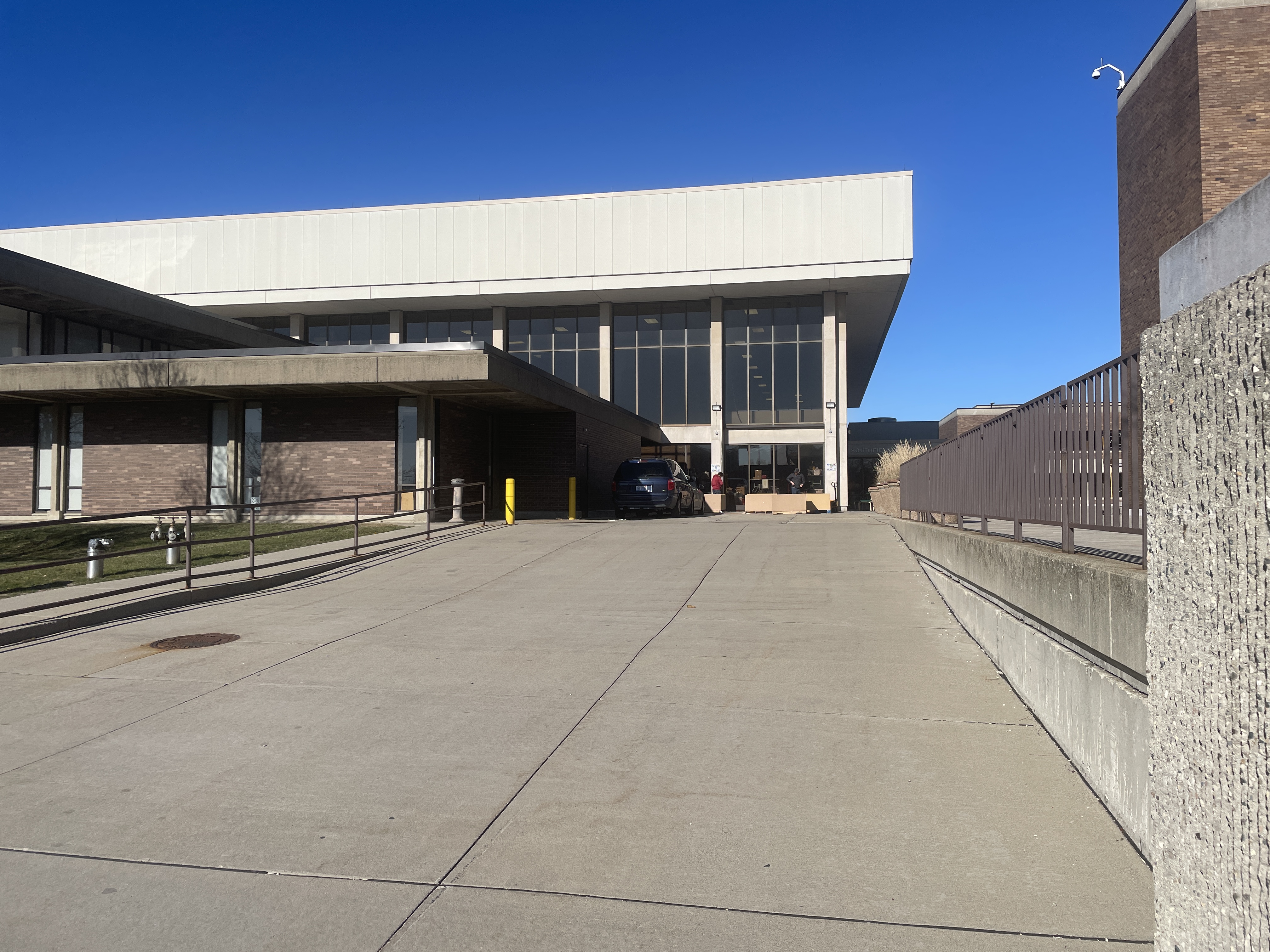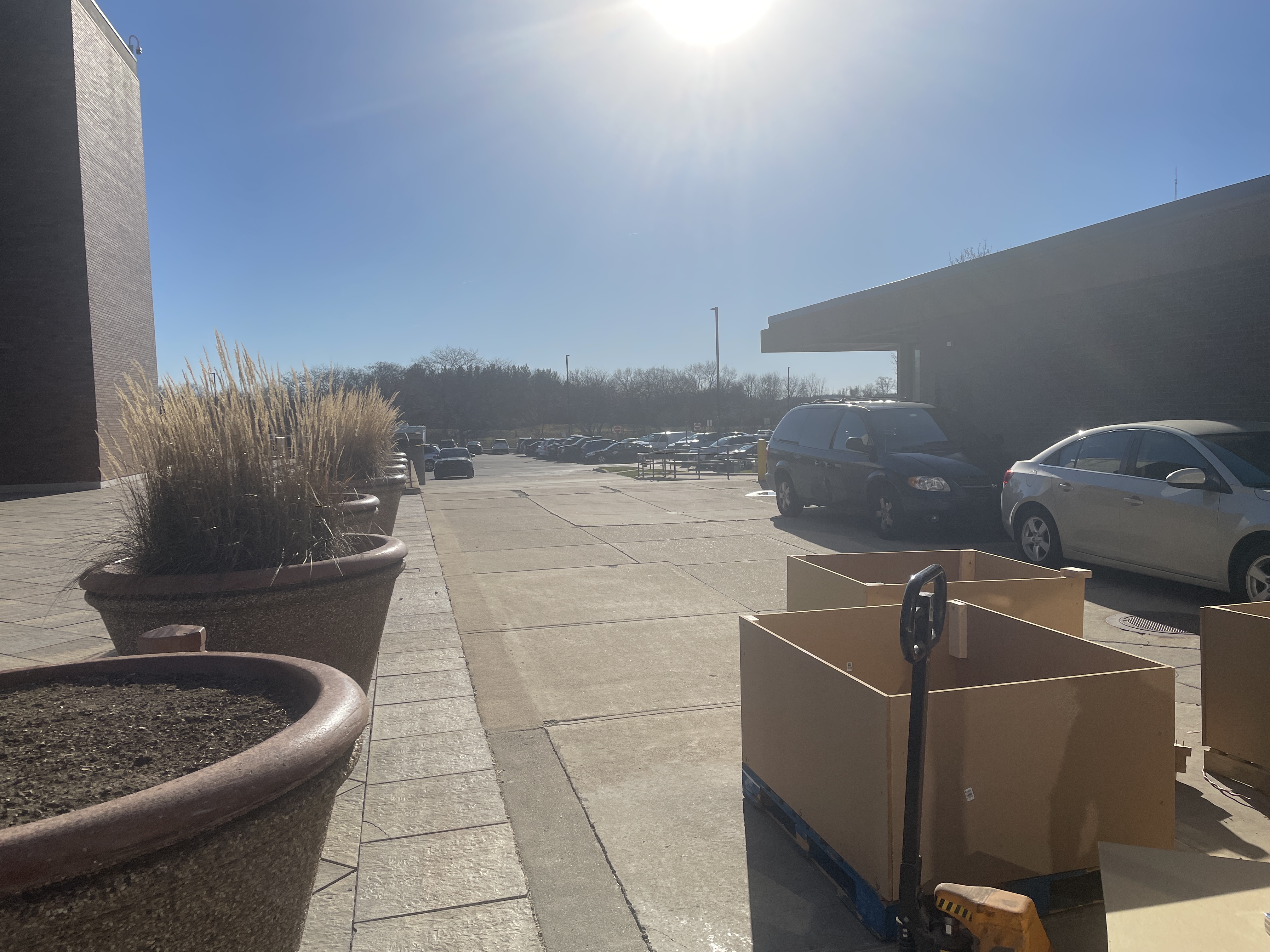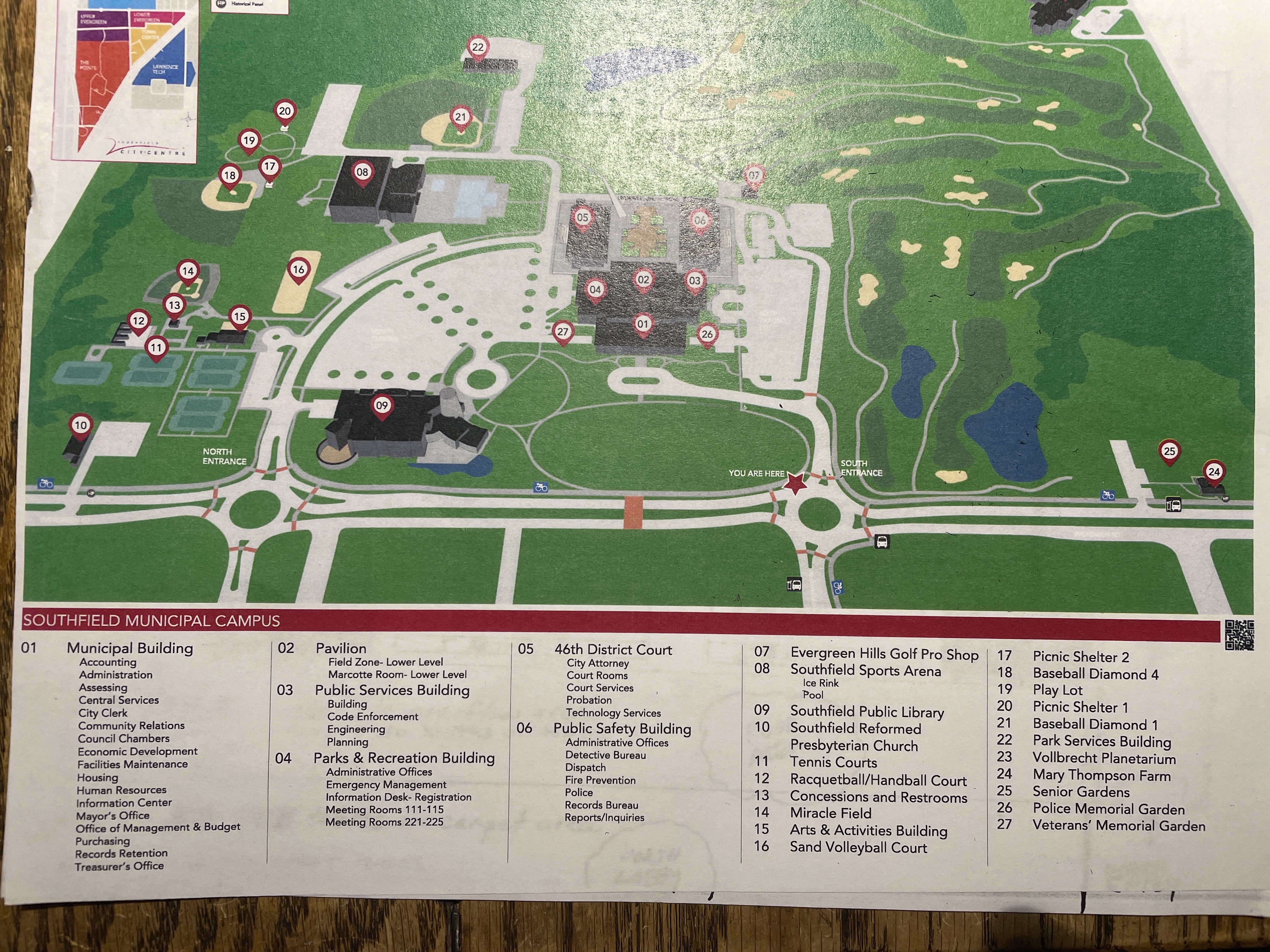 BARGAIN SALE
Items are being constantly donated to the club, these pictures show examples of typical items we have available. Please contact Mark Oppat (734 502 3794) for information.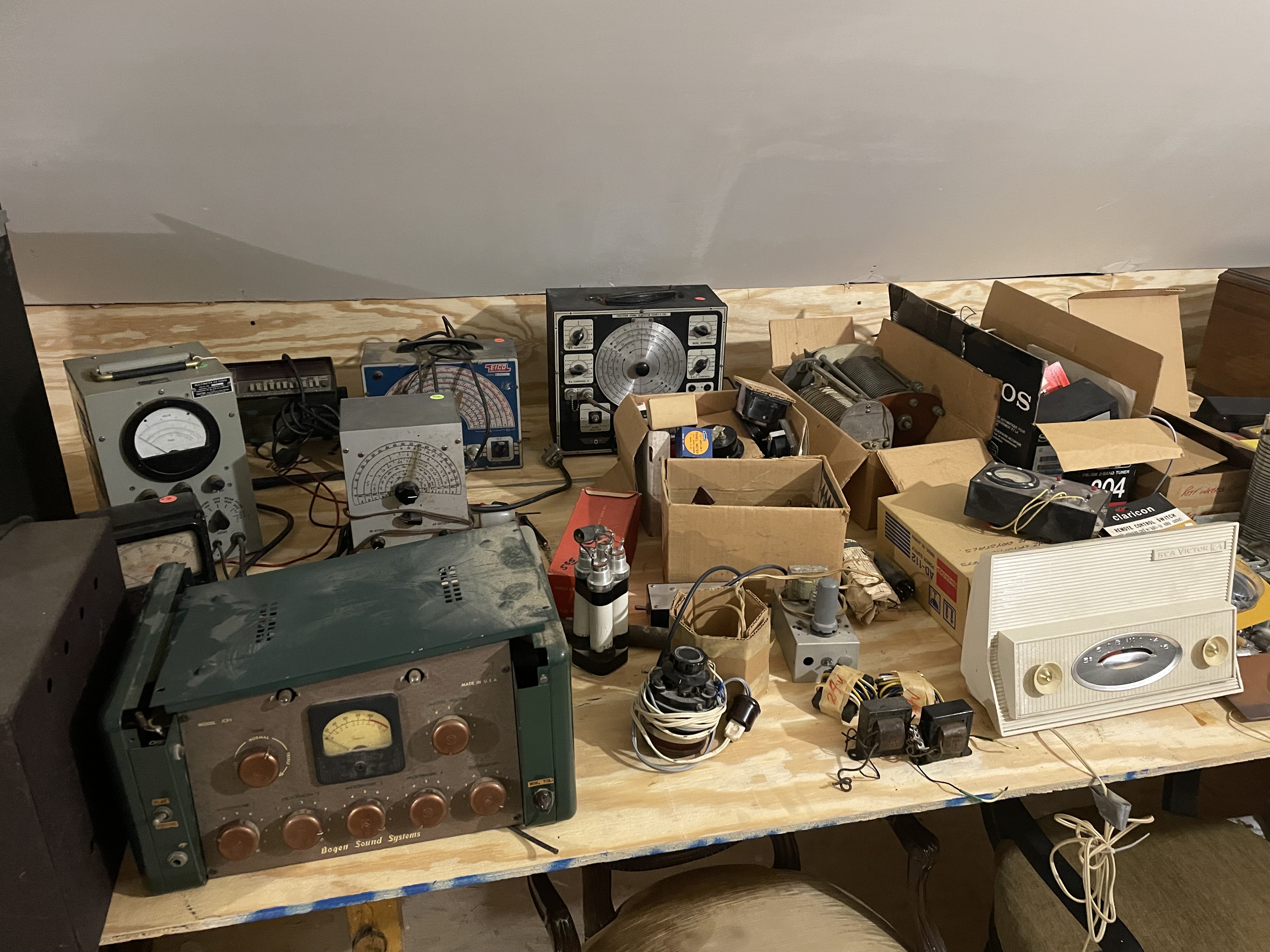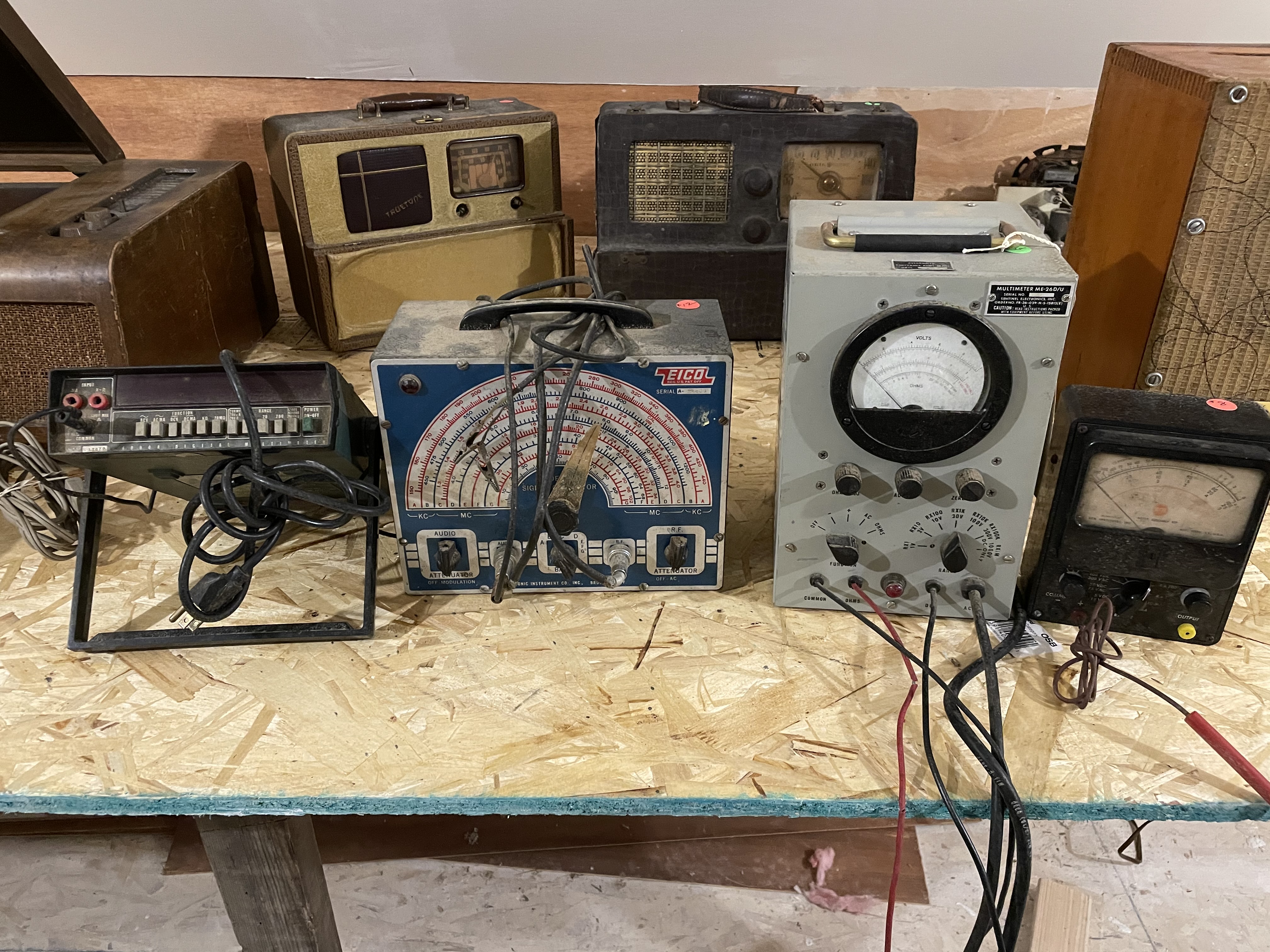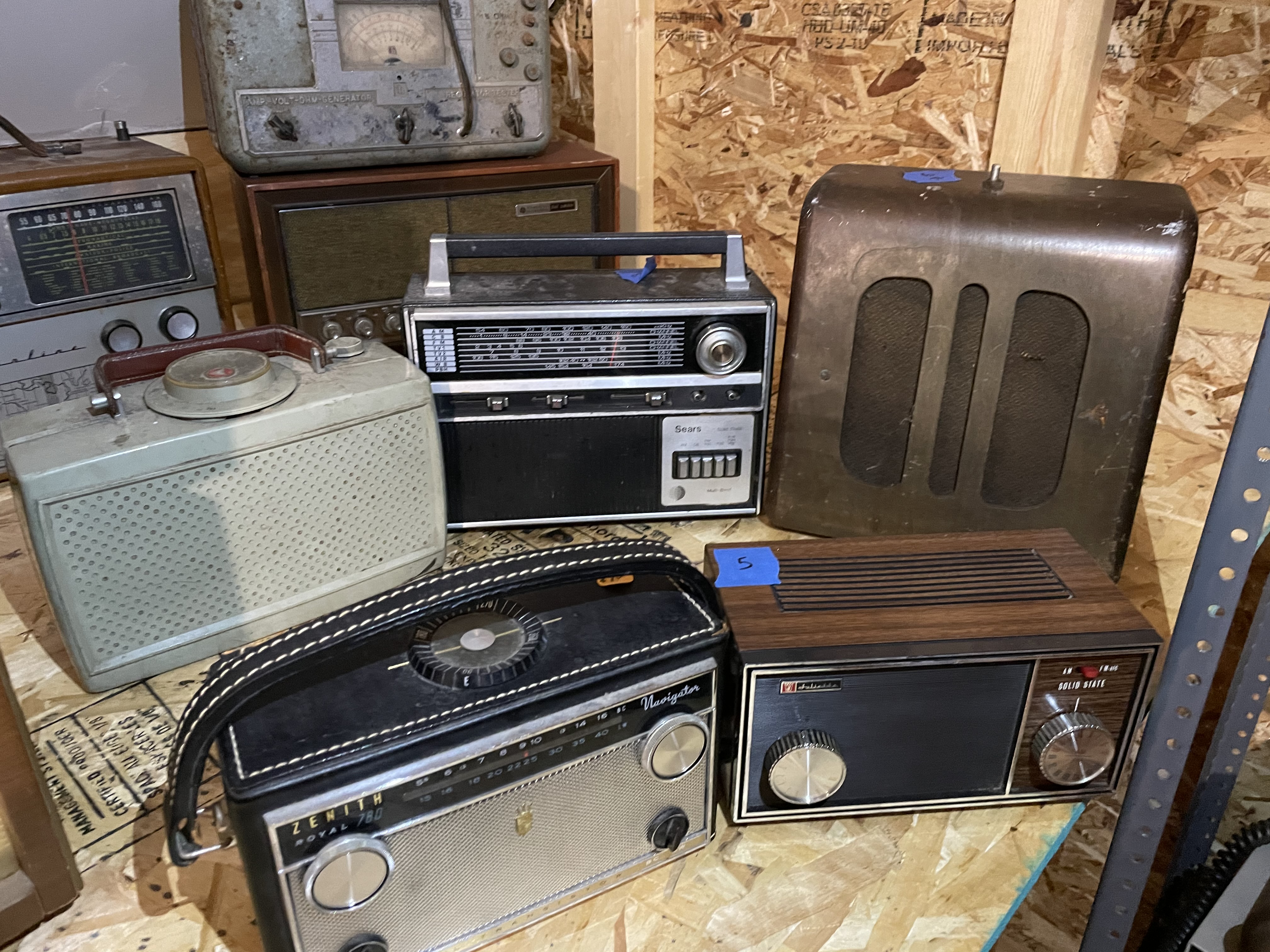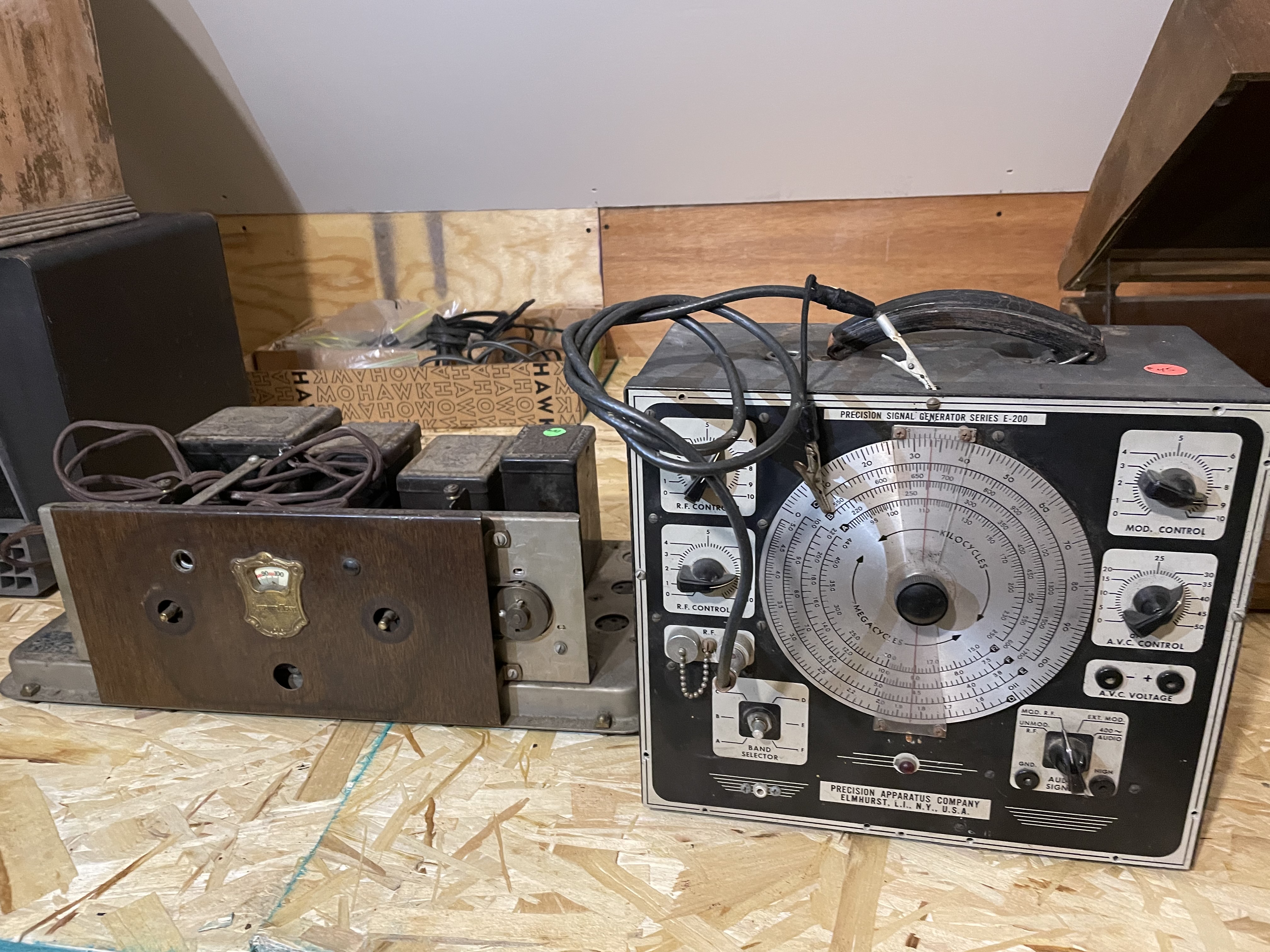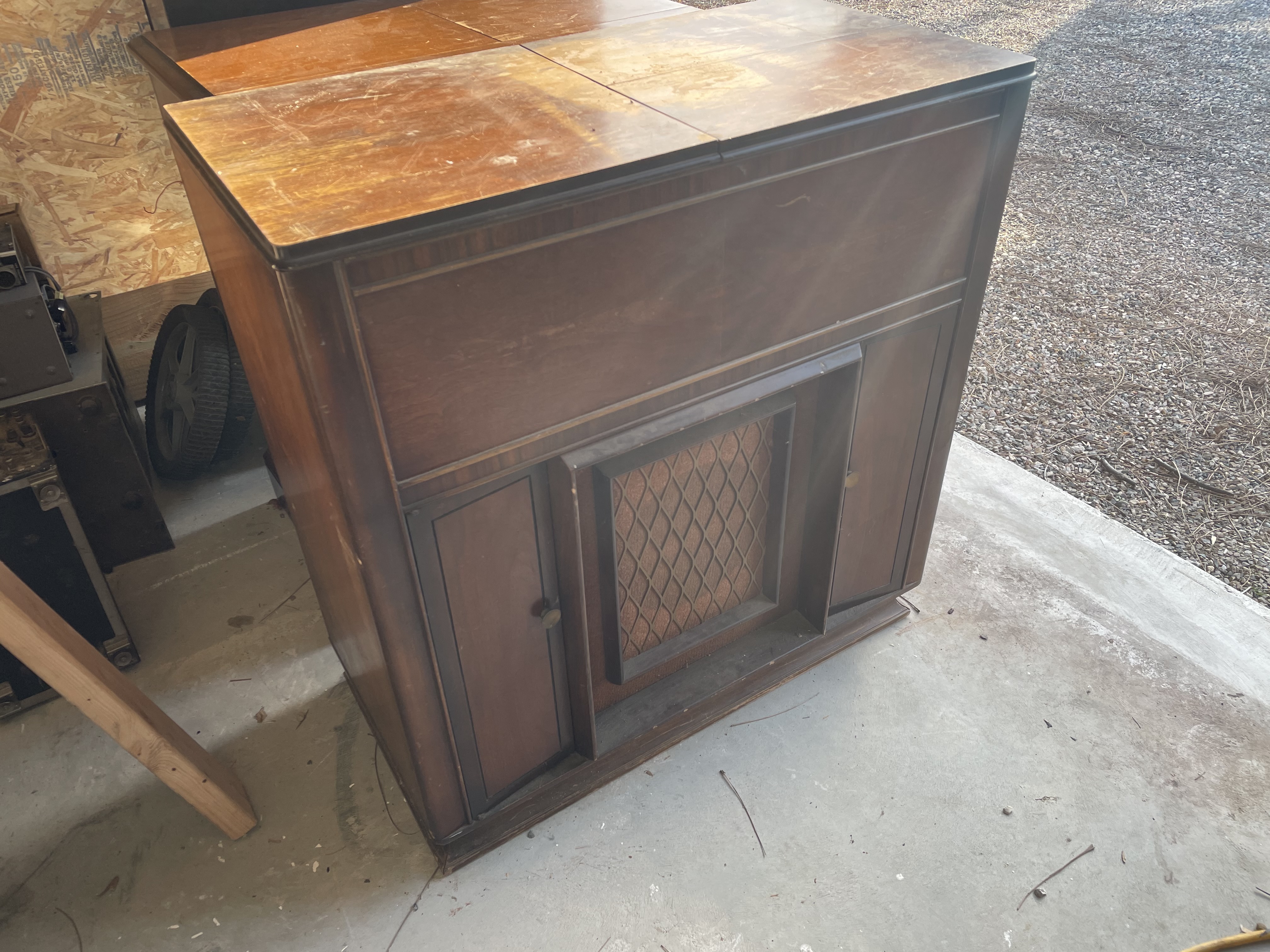 The 2020 winter Vintage Electronics Expo was a huge success!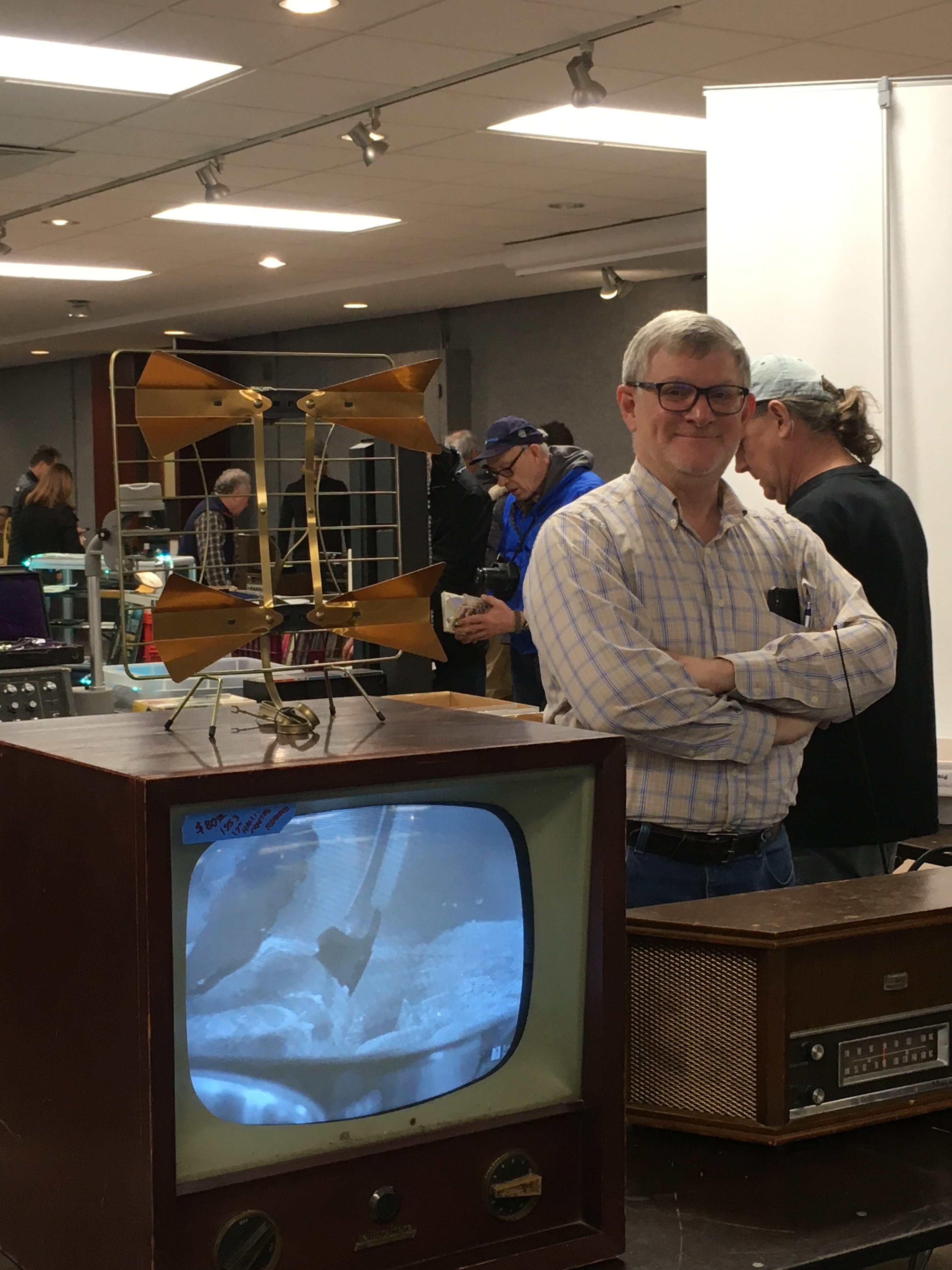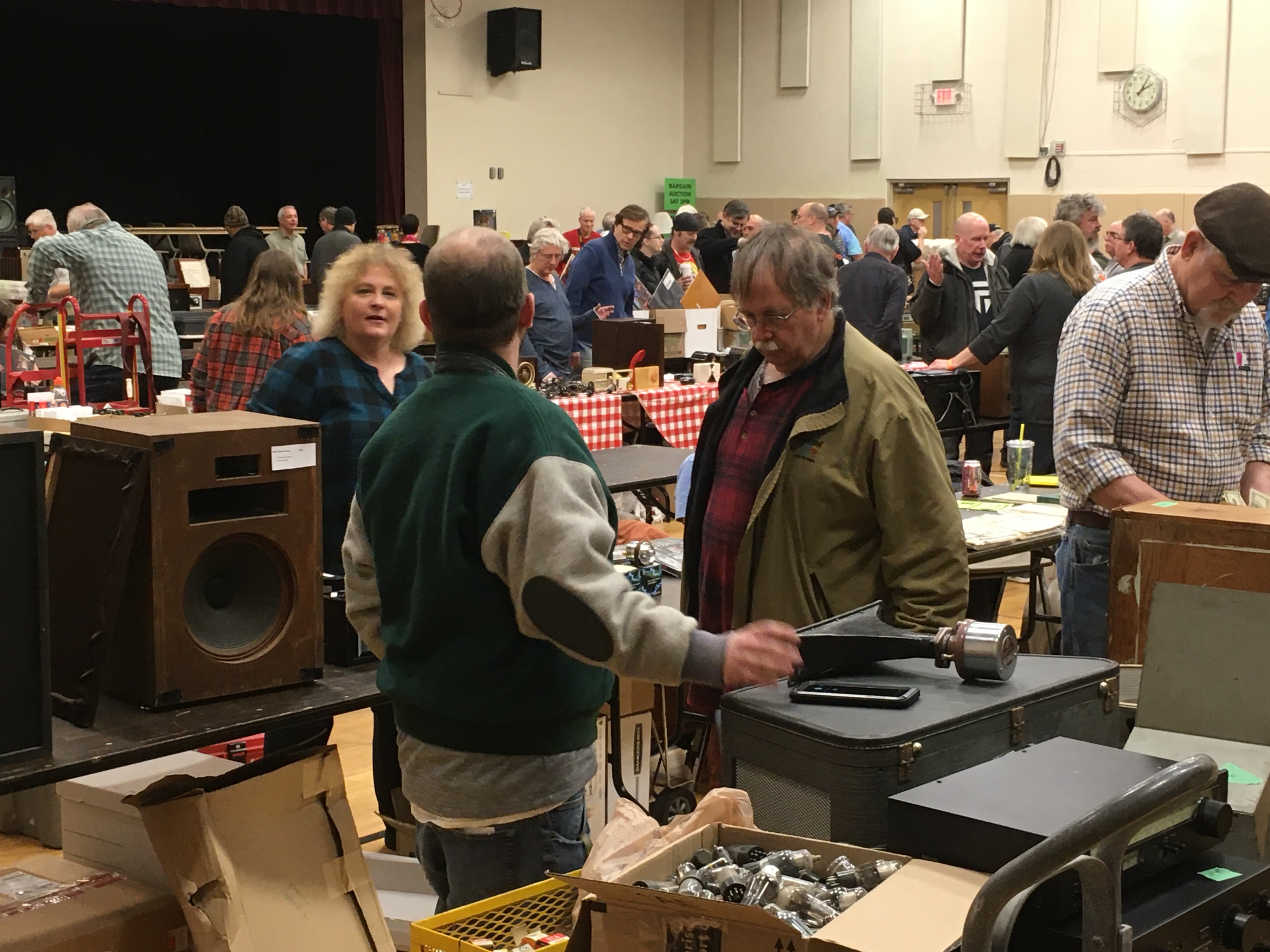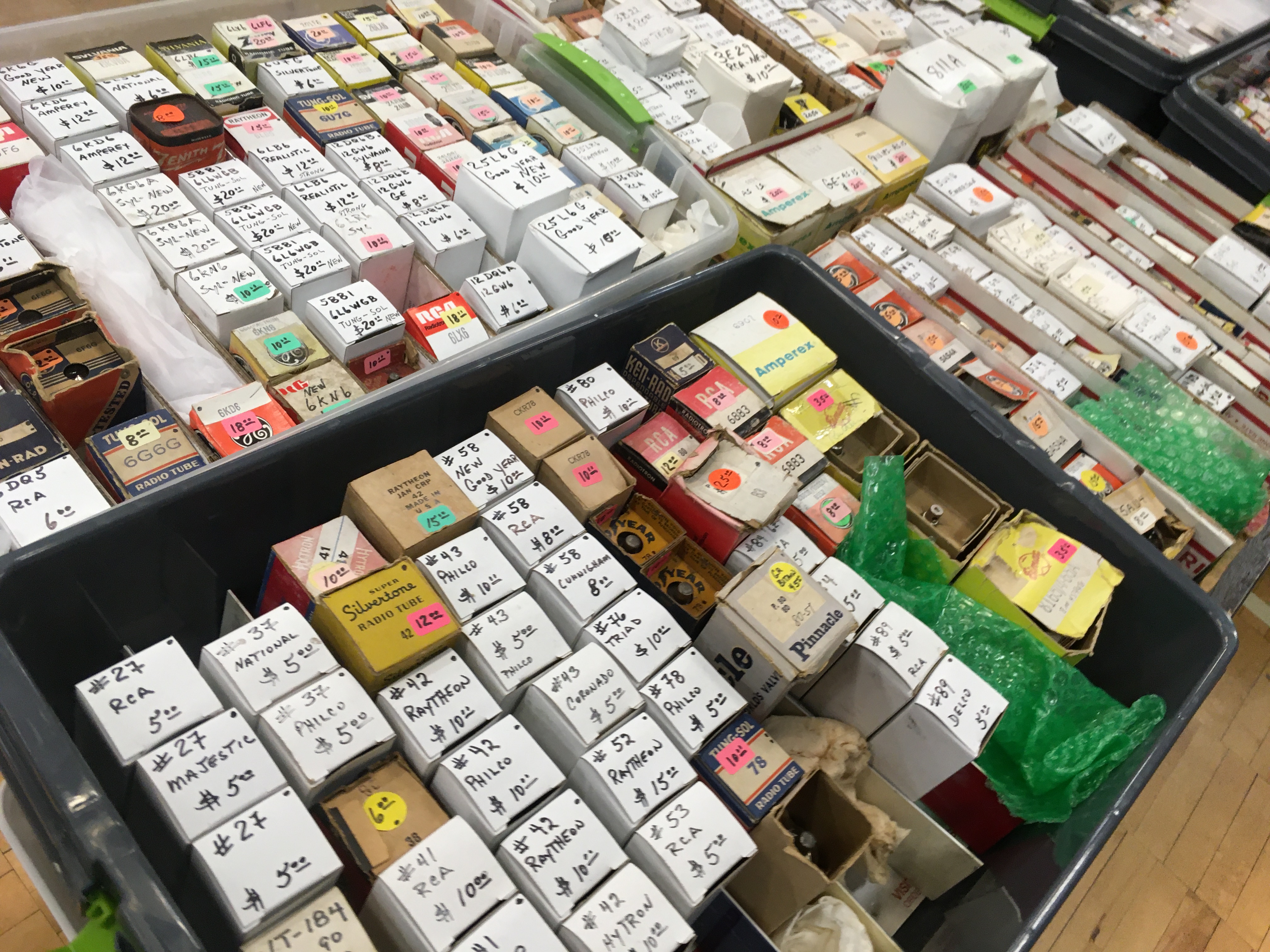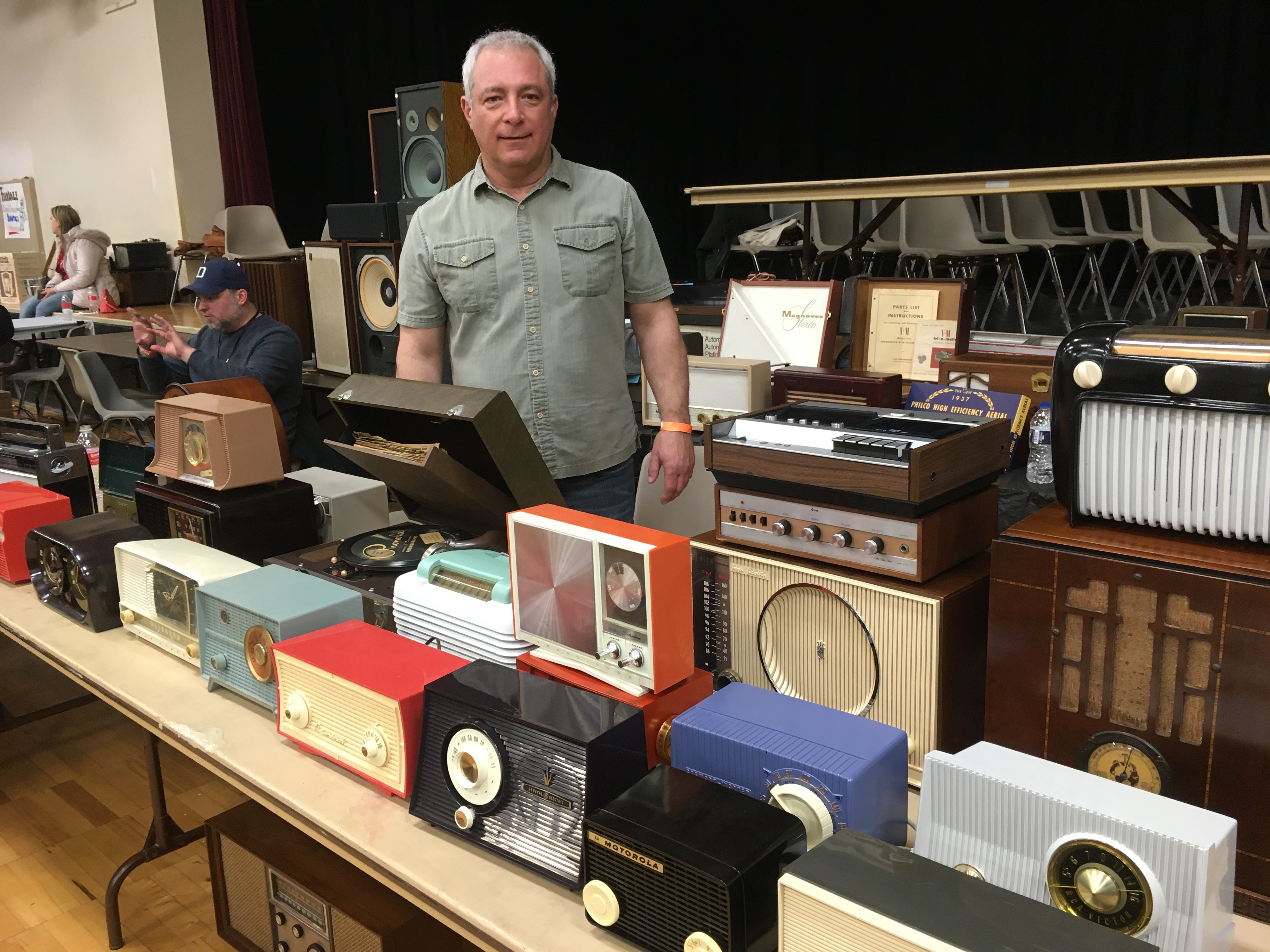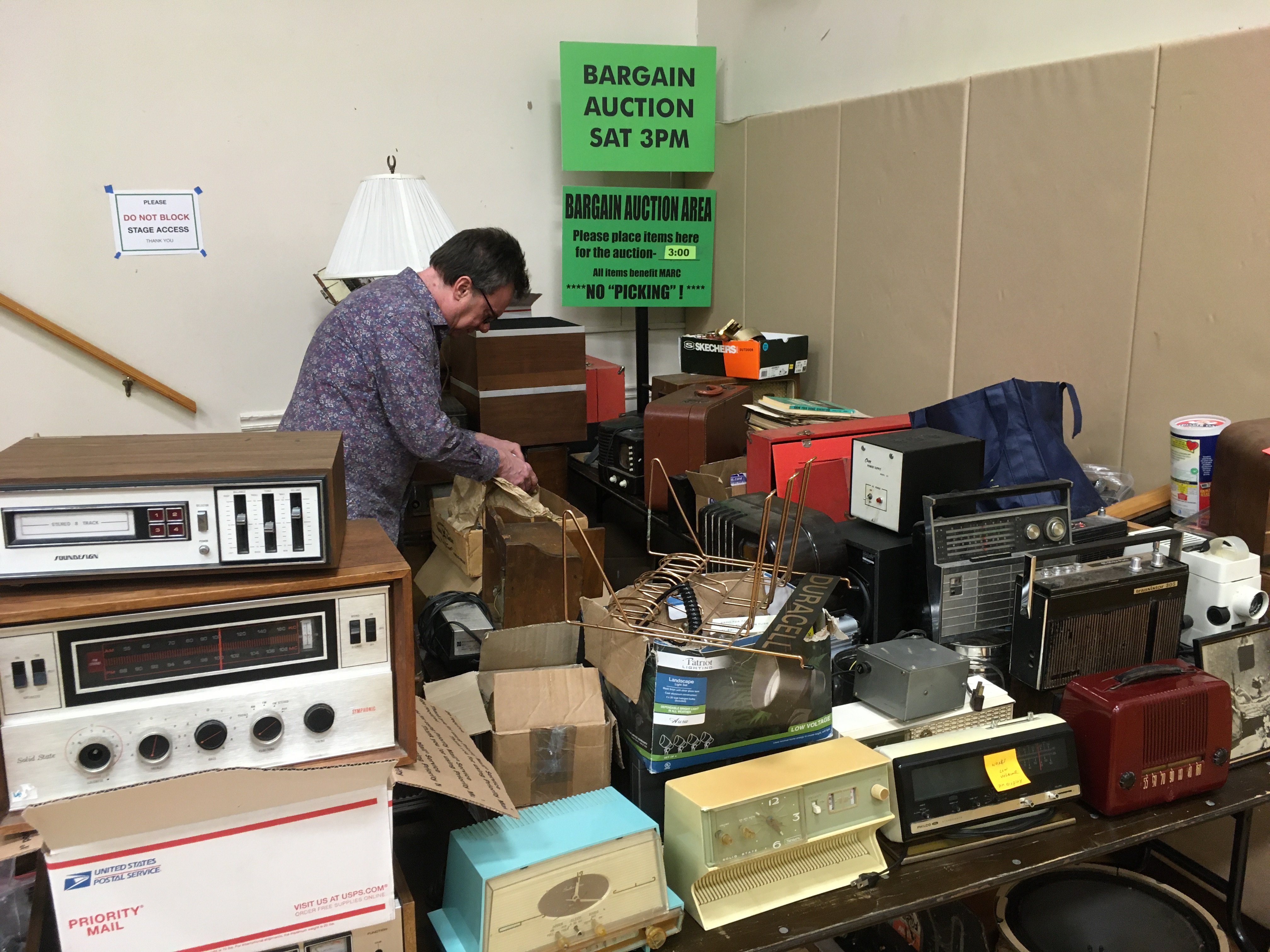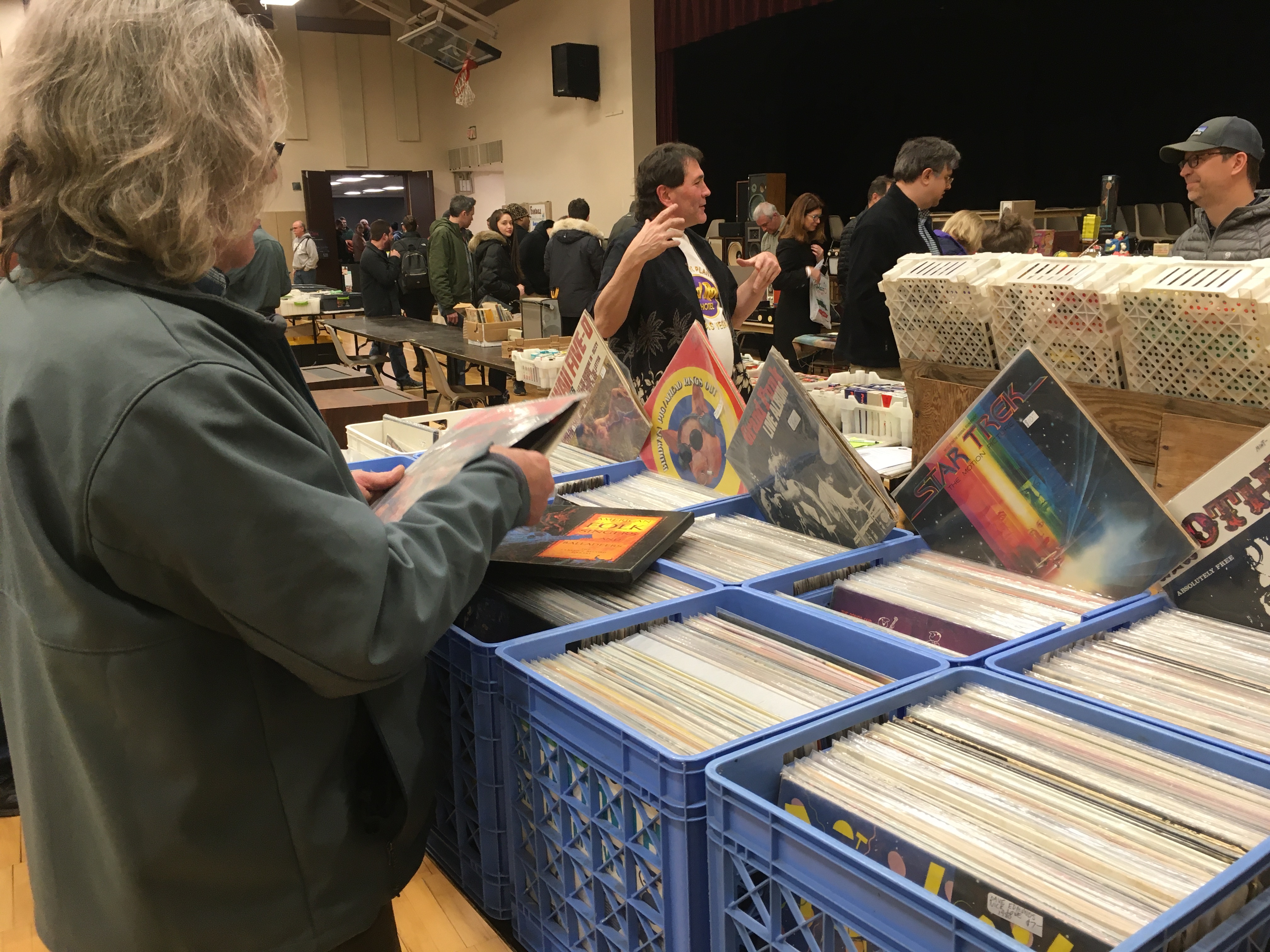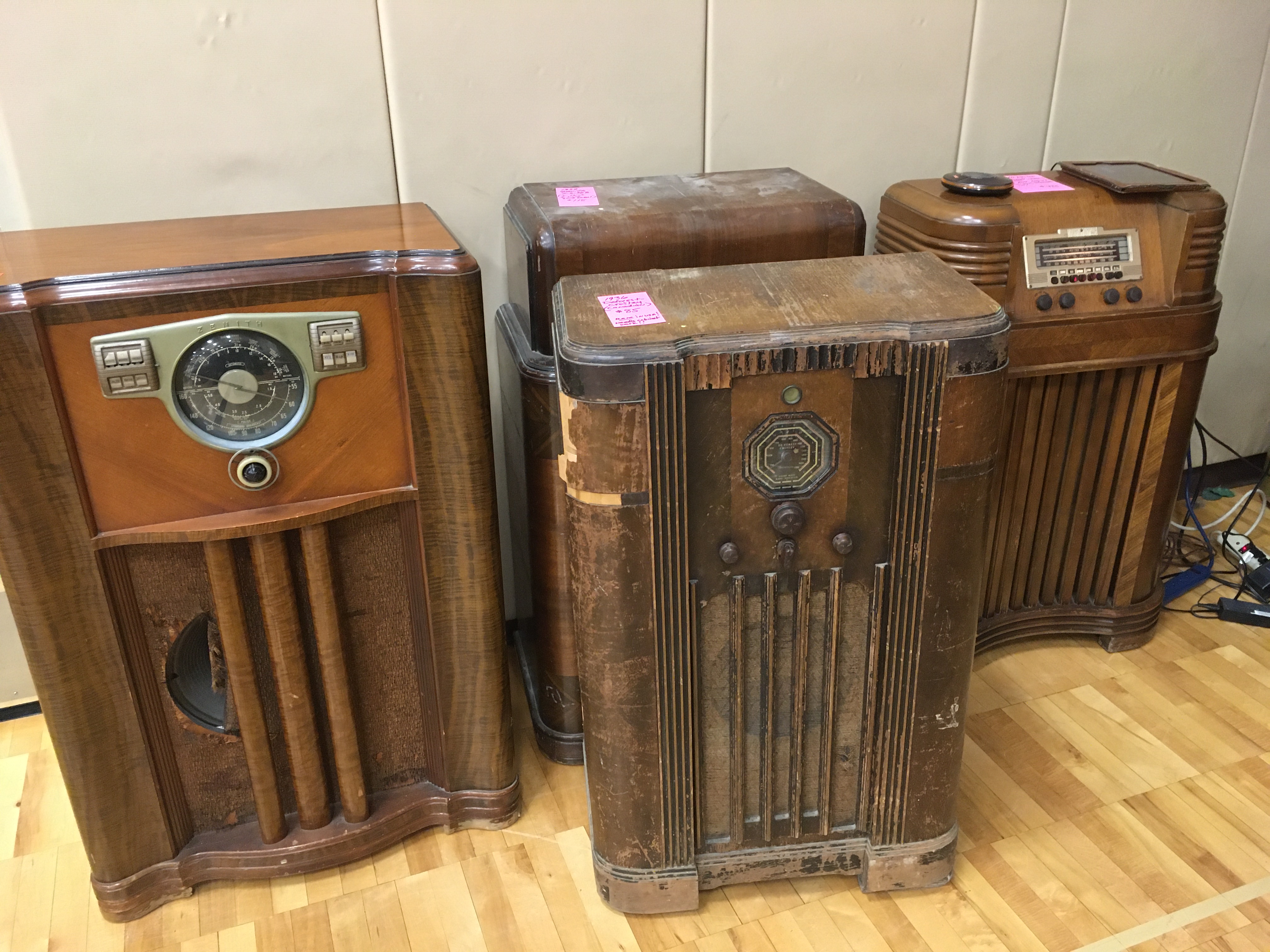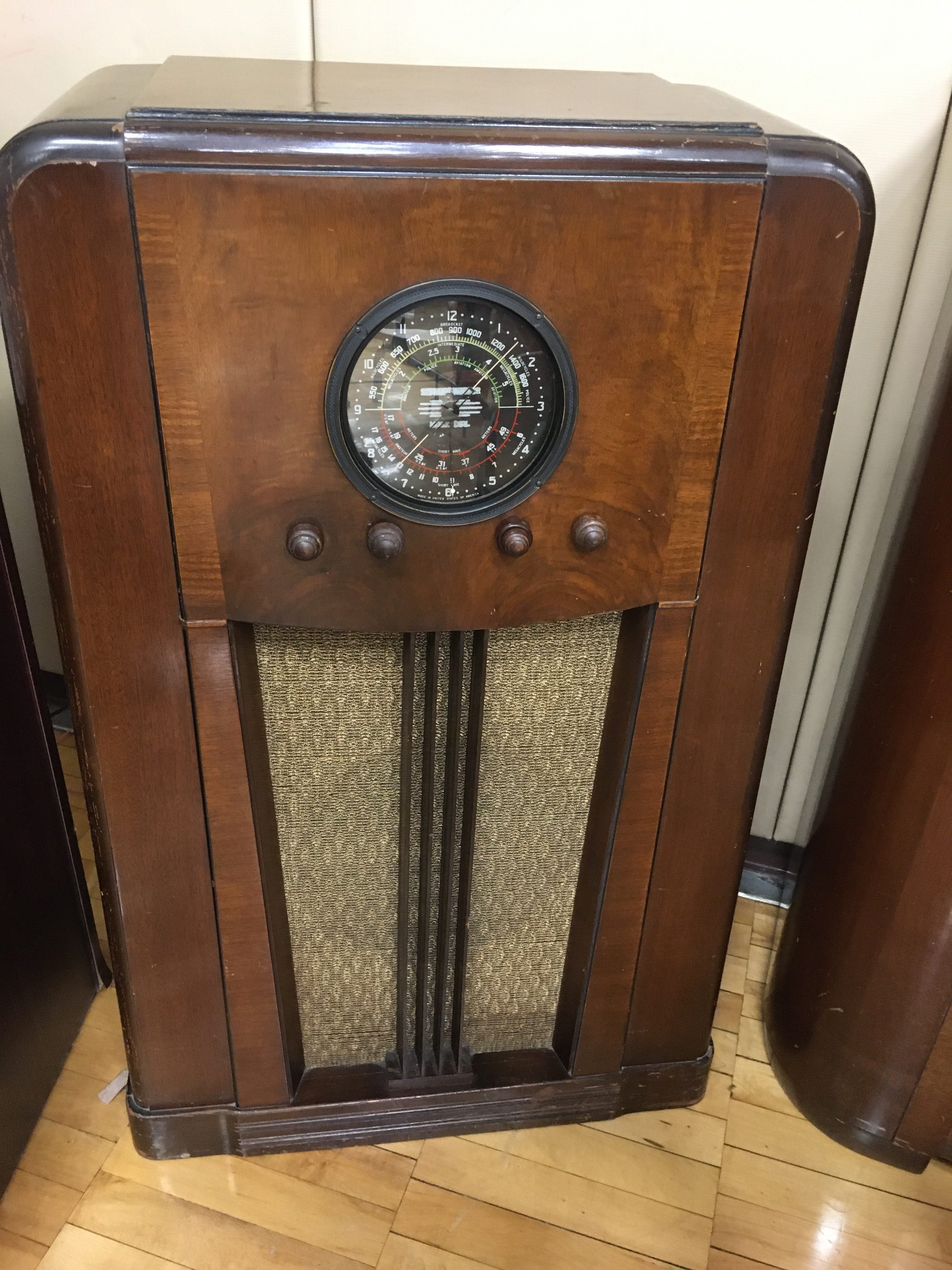 2019/ 2020—-We had great shows in Kalamazoo and Farmington, thanks all who turned out!
WHAT WE DO….
The organization holds two Vintage Electronics Expo events each year. Each event offers free appraisals of any vintage electronics type items brought in, much like the famous "Roadshow" seen on TV. At each show you will find vintage radios, TV, vintage calculating/computing gear, vintage audio stuff , test equipment, records, record players, parts, tubes and related vintage electronics items, all for sale by owners. Some are restored gems, others are "as-is" bargains. You can actually buy most "as-is" vintage table radios for under $50, many in great working order. Some highly priced gems can sell for over $2000. At our "Main Auction" in 2011 we had one of the most desired "Art Deco" radios sell for $34,000 ! It was found in a barn ! We never know what will show up ! General admission is $5 each day at these events. Kids 12 and under get in free.
For more info on any of the MARC events, call 734-20-RADIO (207-2346) or email moppat@comcast.net.
MARC also publishes The Michigan Antique Radio Chronicle, which is included with membership. Membership is currently $25 per year.

This picture shows the Lansing "Extravaganza" event from back around 1990 when we had a small tent ! This event grew for many years and is now ALL INDOORS