finally, the return of the winter Vintage Electronics Expo ! Our last two winter shows drew over 1100 fans of vintage gear and sold out all vendor spaces, now we are moving to a new larger venue ! Mark your calendars and tell your friends, Saturday, January 21 2023 is the date ! 9am-4pm general admission $5. Early buyers ($20) and vendors at 7:30am . Vendor load-in also available Friday 4pm-8pm. Attendees can just pay at the door, no need to register in advance.
This show is all about vintage radios, audio gear, video stuff, gaming devices, records, and parts of all kinds including TUBES for that vintage guitar amp you love ! If its at least 25 years or older and it is electronic or related software, its at this show ! Dont miss the "Silent Auctions (one runs 9am-10:30am, another 11:30-12:30pm). AND our famous "Bargain Auction" around 3pm where stuff goes CHEAP!
SEMINAR- 1pm- "Vinyl Basics and Record Player Repair with expert John Reinicke. John was the past president of MARC (Michigan Antique Radio Club) and knows all the secrets and tricks to making old turntables and "record changers" work like new. No additional charge to attend this seminar !
NOTE NEW VENUE- Southfield Pavilion, 26000 Evergreen Rd, just south of the I-696 freeway exit 11. Attendees take first roundabout left into complex, enter from north side, vendors take second roundabout left into complex, enter from south side.
Vendors NOTE : if you register on line, you must first pick if you are a MARC member (Michigan Antique Radio Club) for admission charge…. then you can select your tables or booth spaces. Also, the total cost should be correct when you are done, dont worry about any calculations it shows. There will be some loading carts available, also some young helpers for hire if you need help getting loaded in. This is a unique building, located in the center of other buildings, so access is a little more limited than at our previous location but we are hoping to make it as easy as possible for our vendors.
Vendor form here or online here
Buyers online admissions here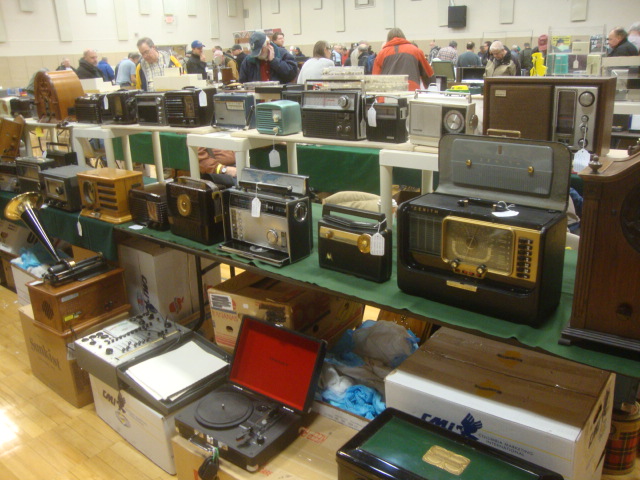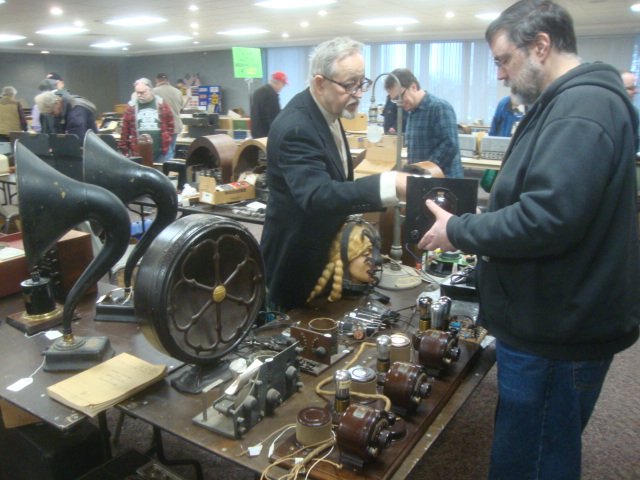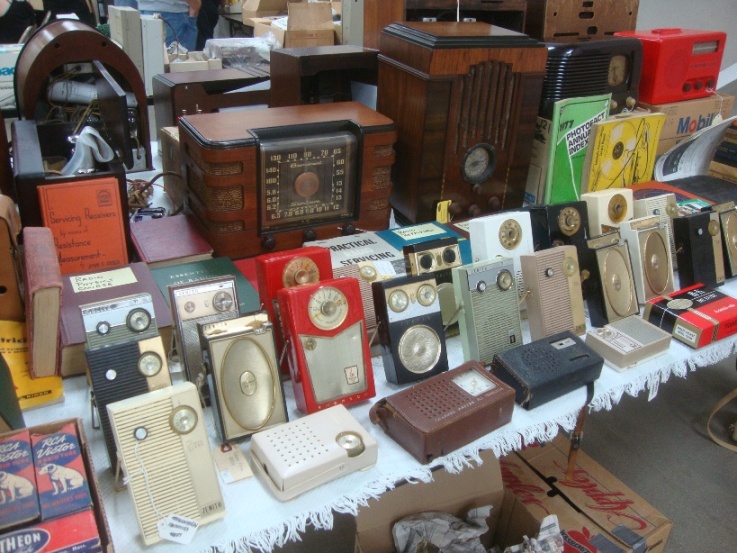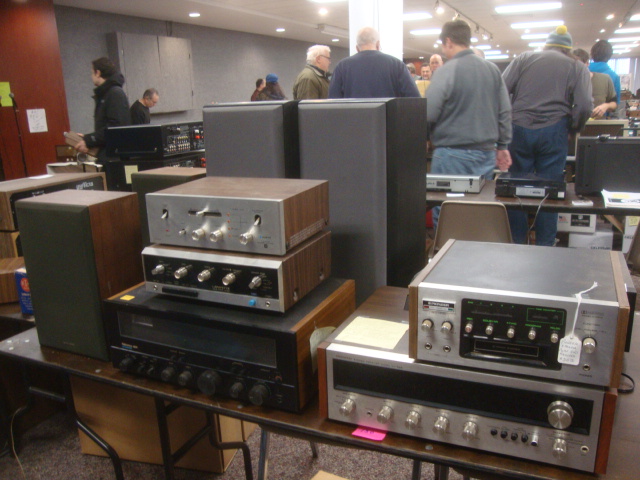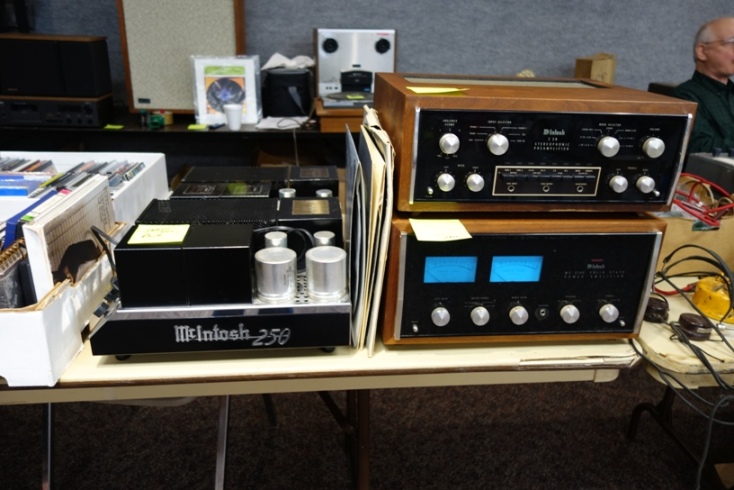 BELOW IS A VIEW OF OUR NEW MAIN ROOM !!! OVER 20,000 SF OF SPACE !!! Scroll down to see pix of some of our recent shows.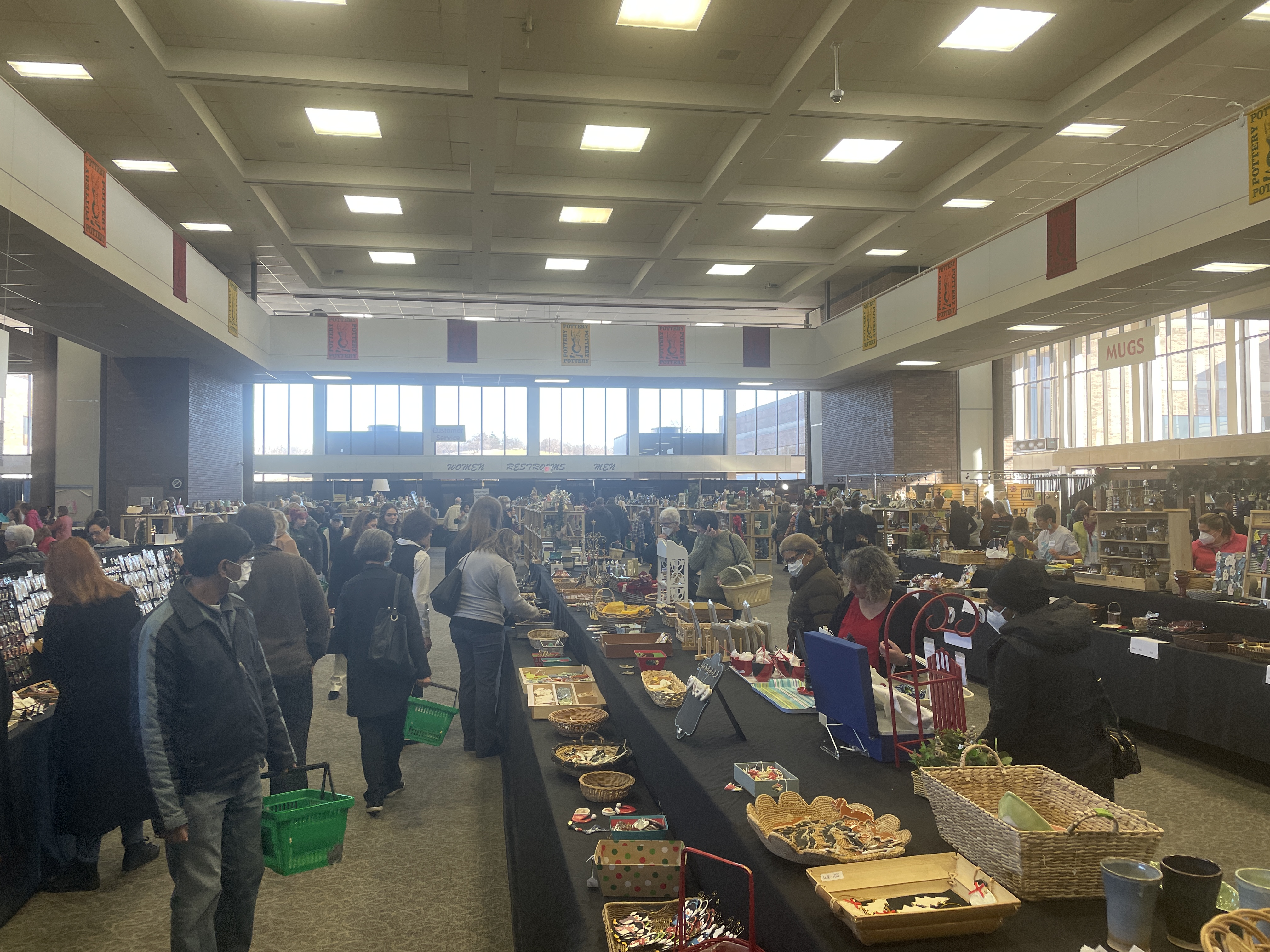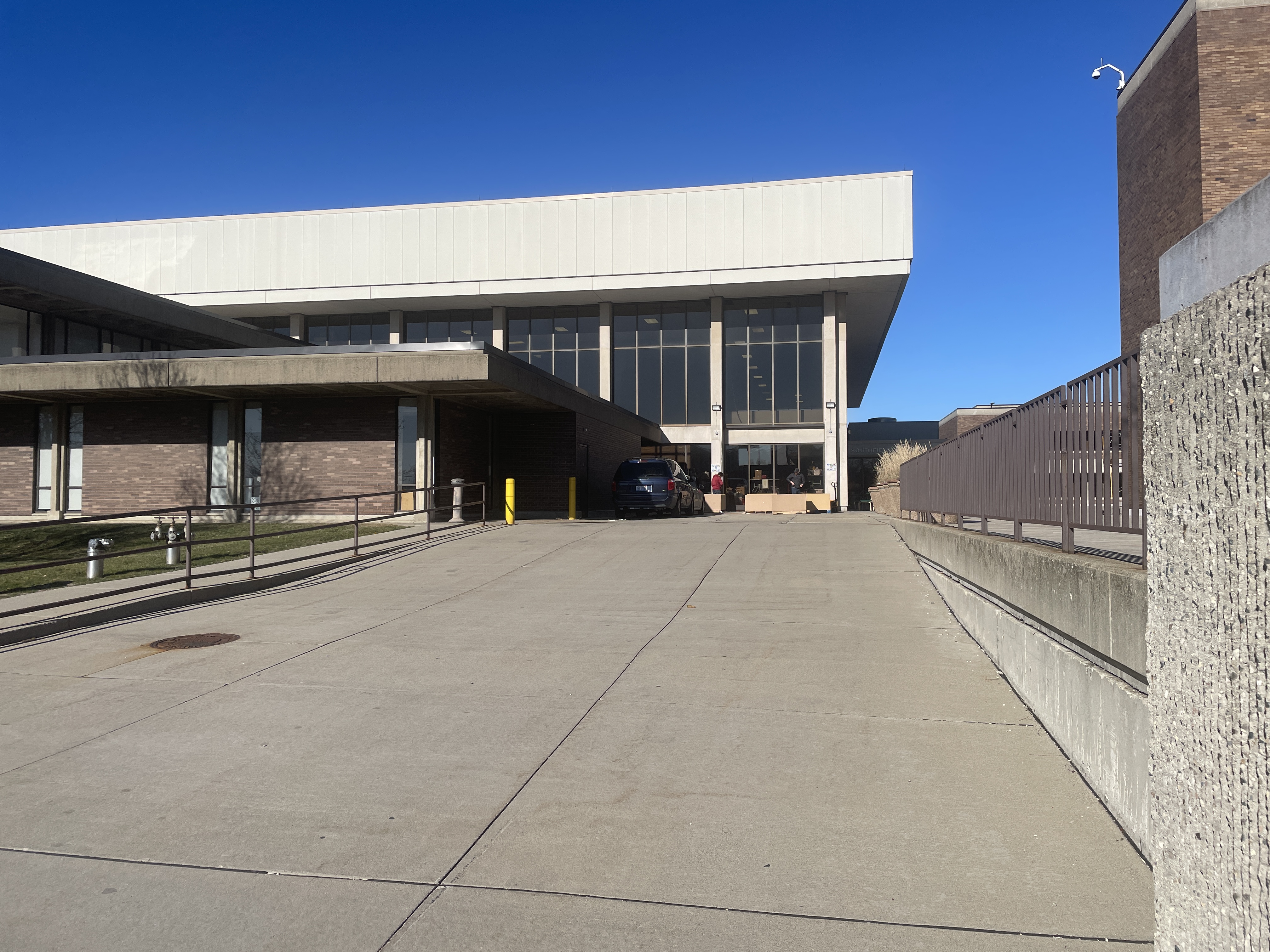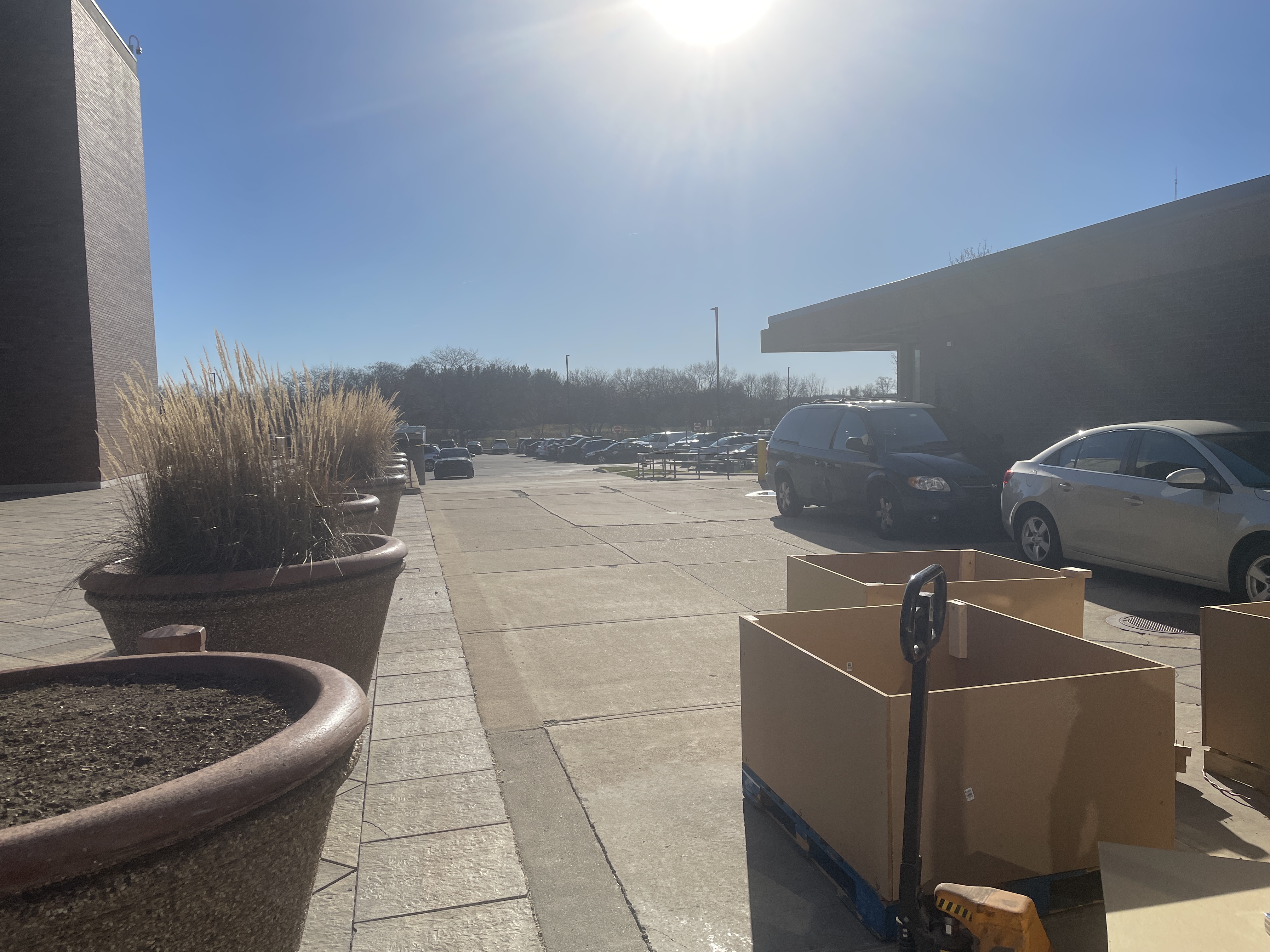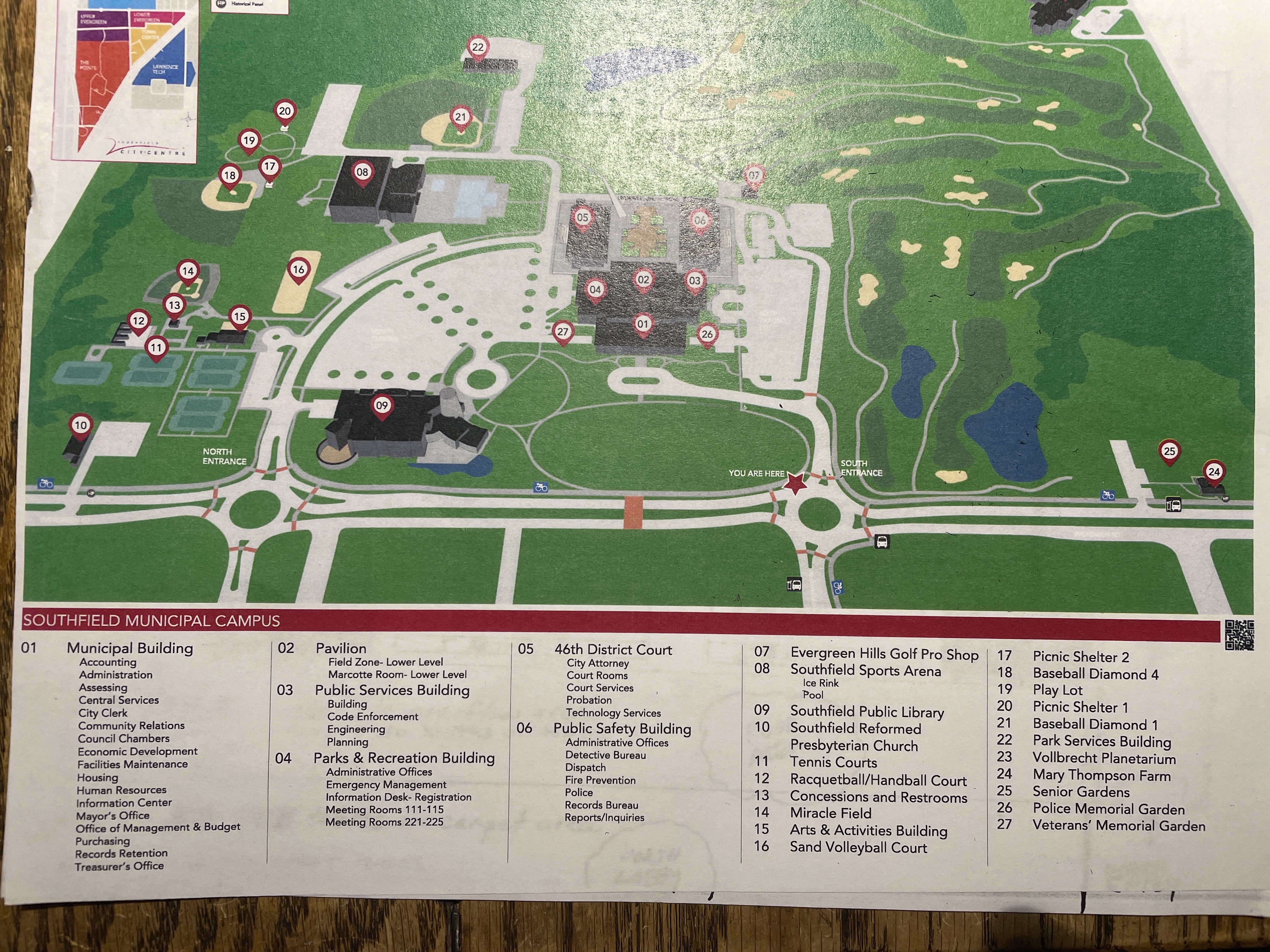 BARGAIN SALE
Items are being constantly donated to the club, these pictures show examples of typical items we have available. Please contact Mark Oppat (734 502 3794) for information.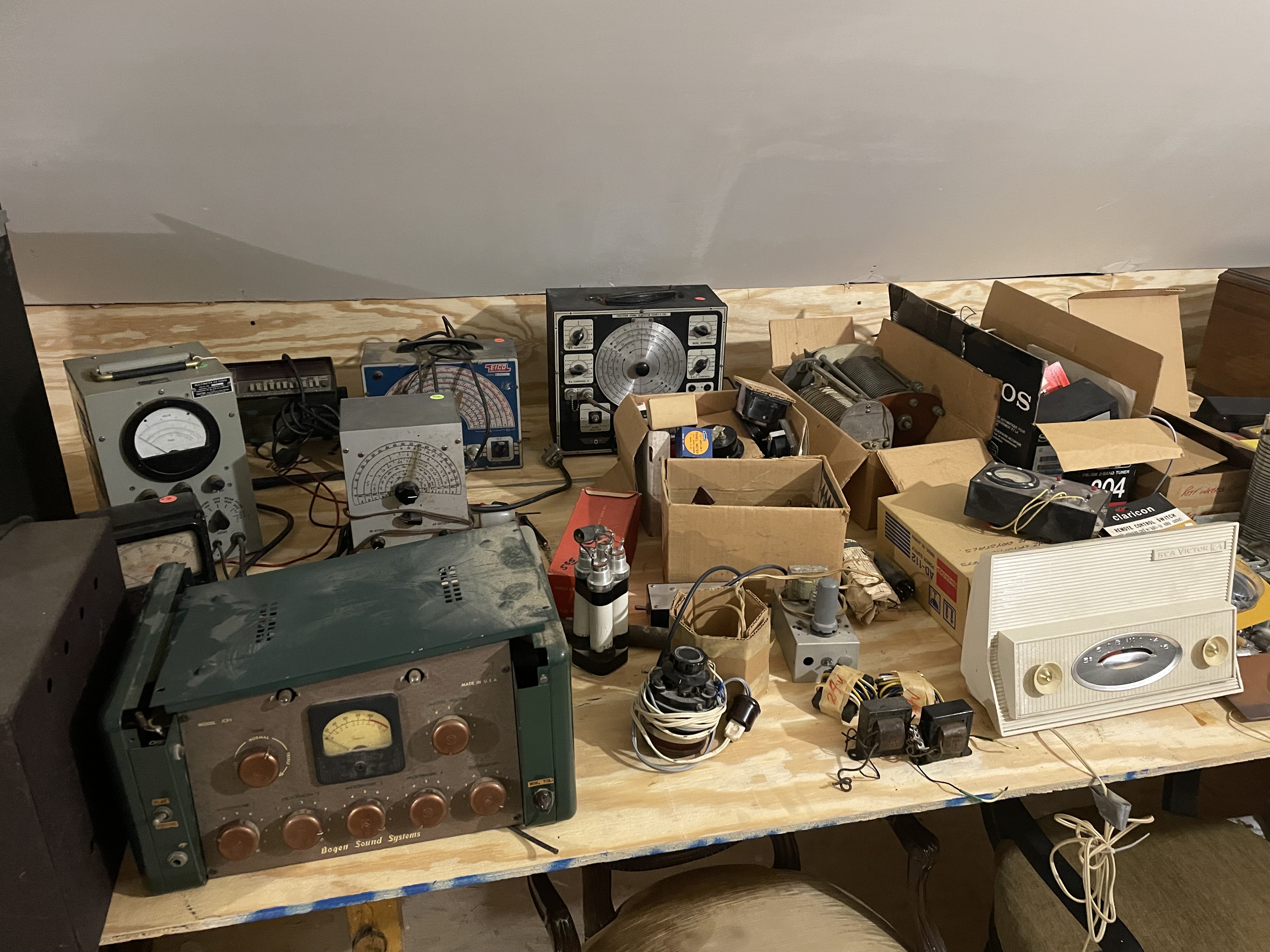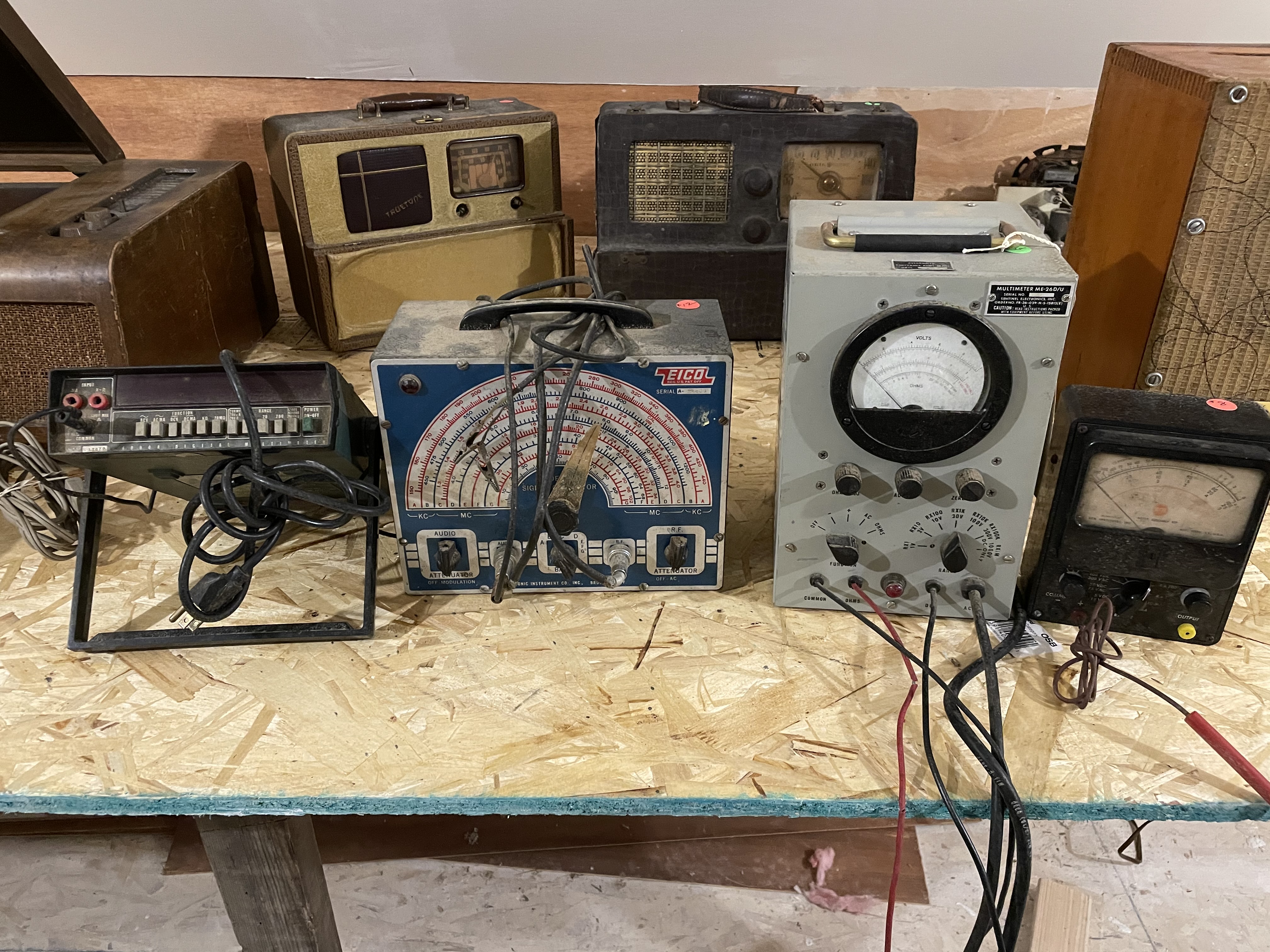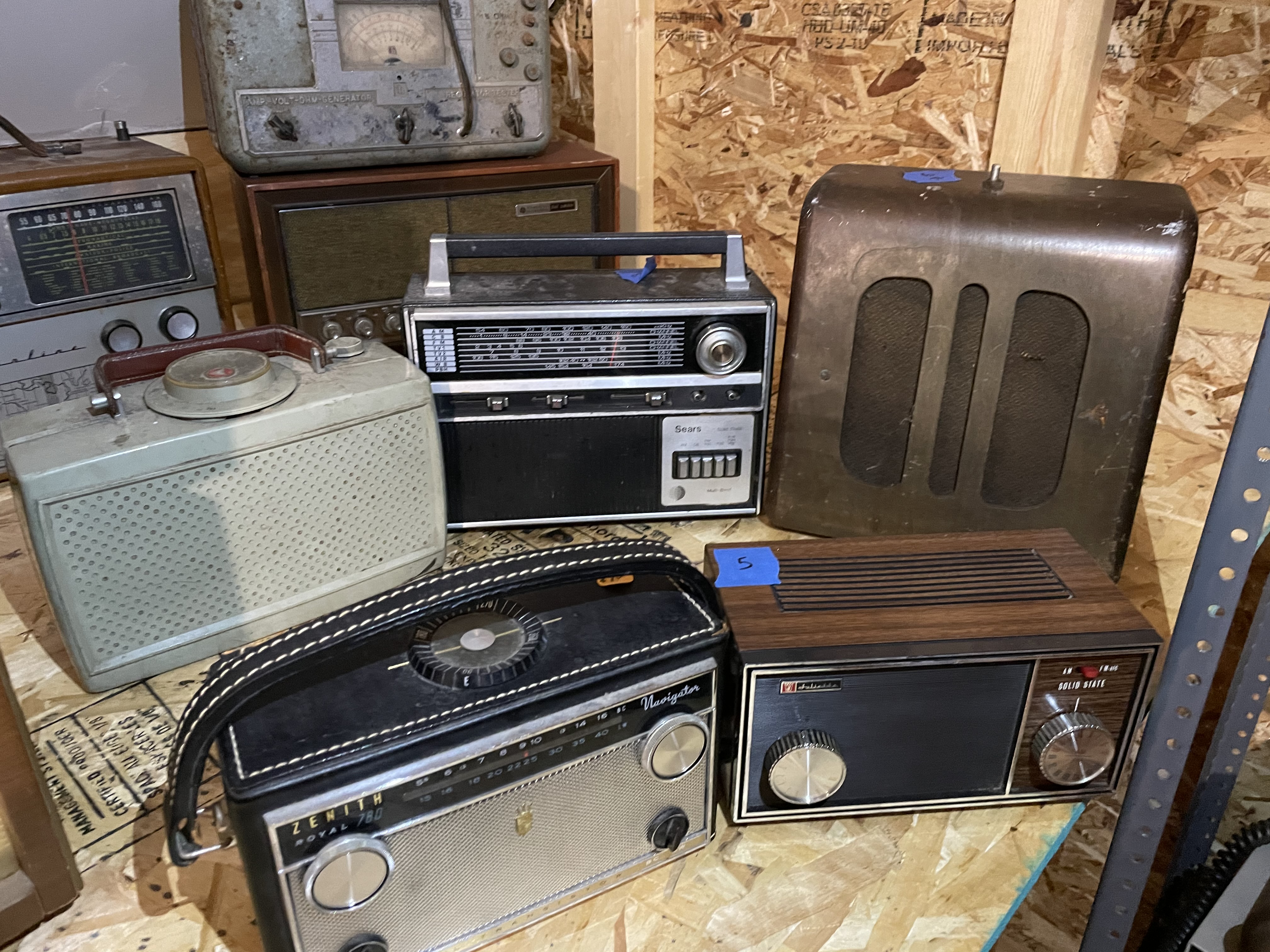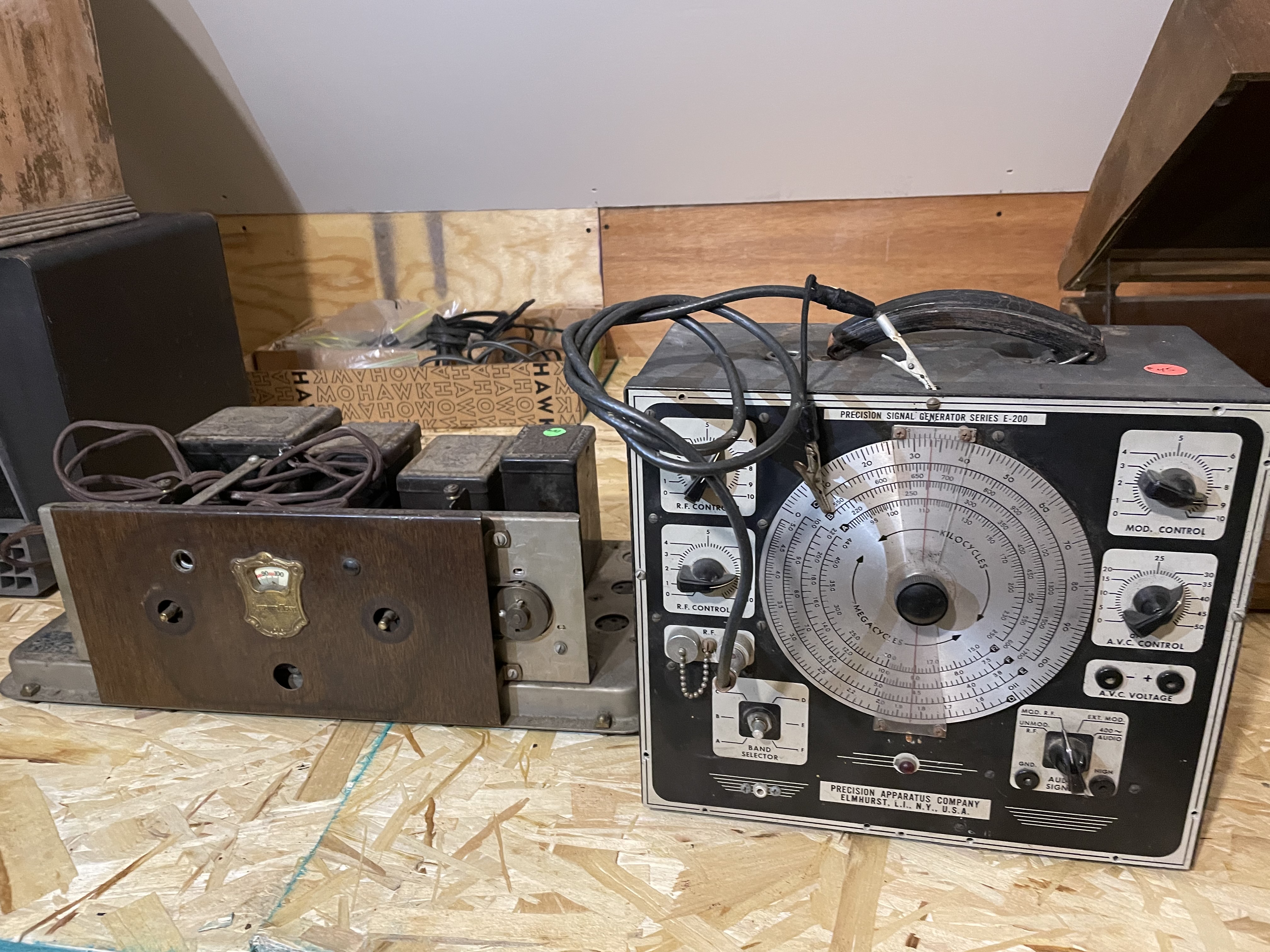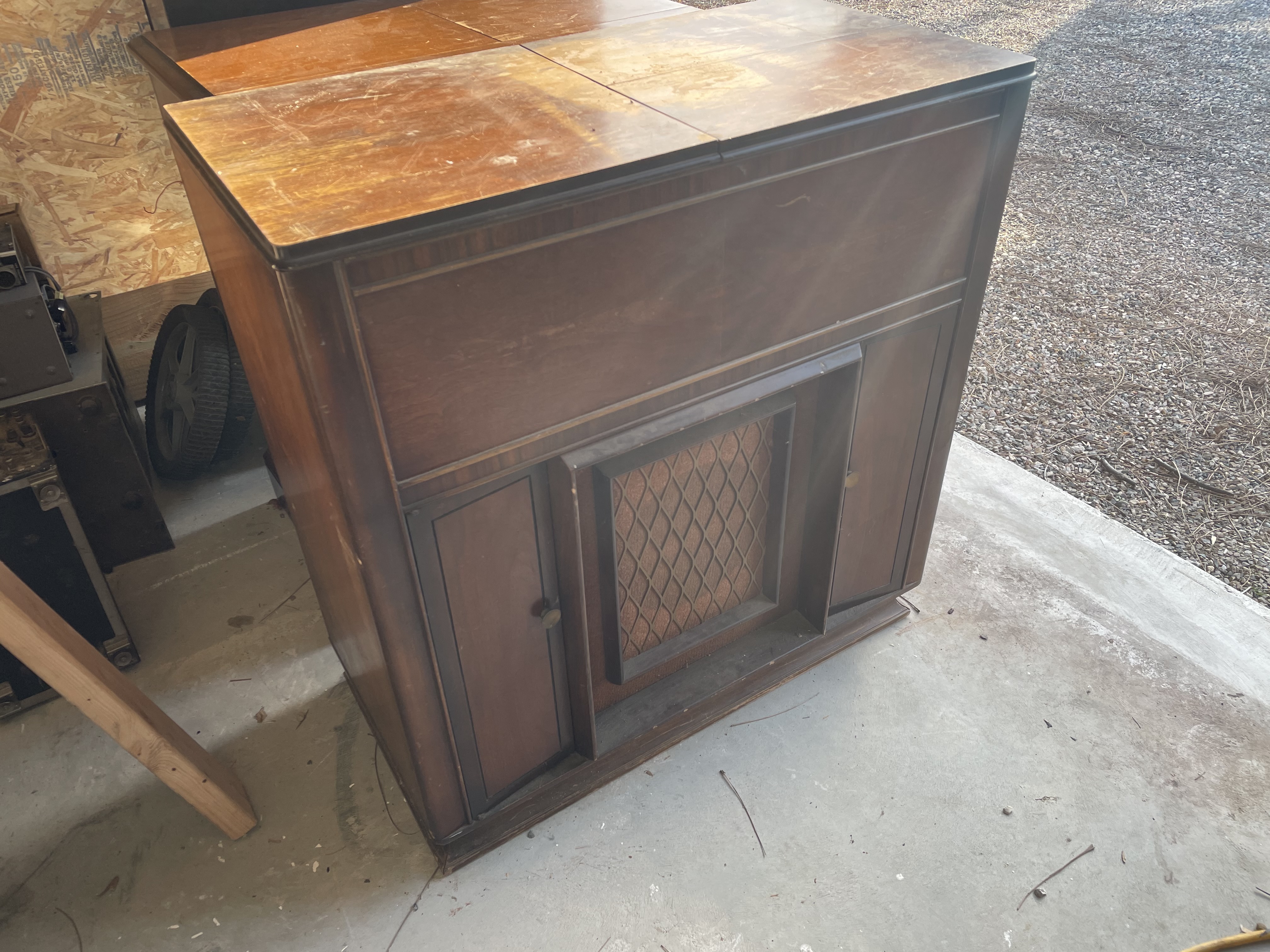 The 2020 winter Vintage Electronics Expo was a huge success!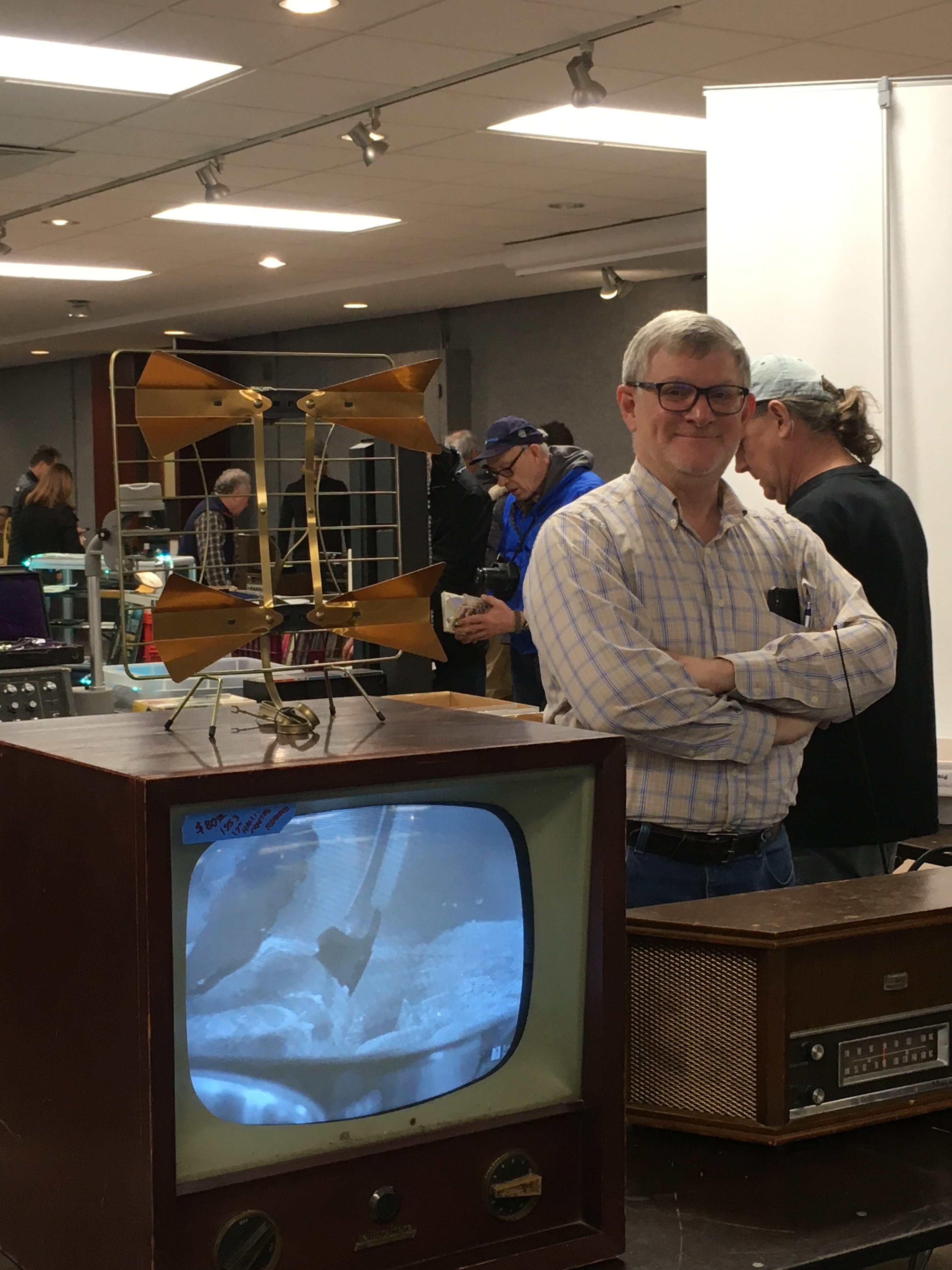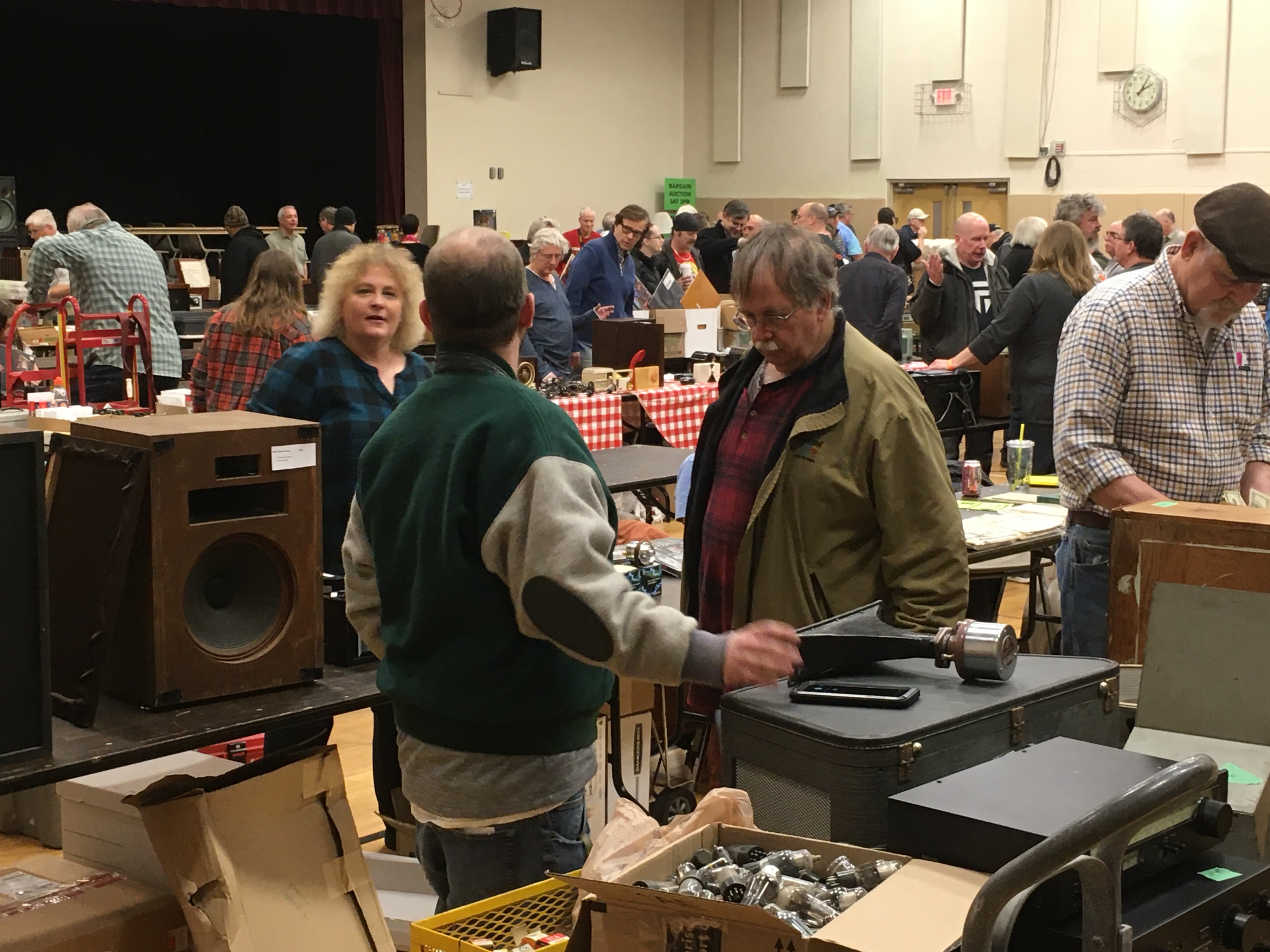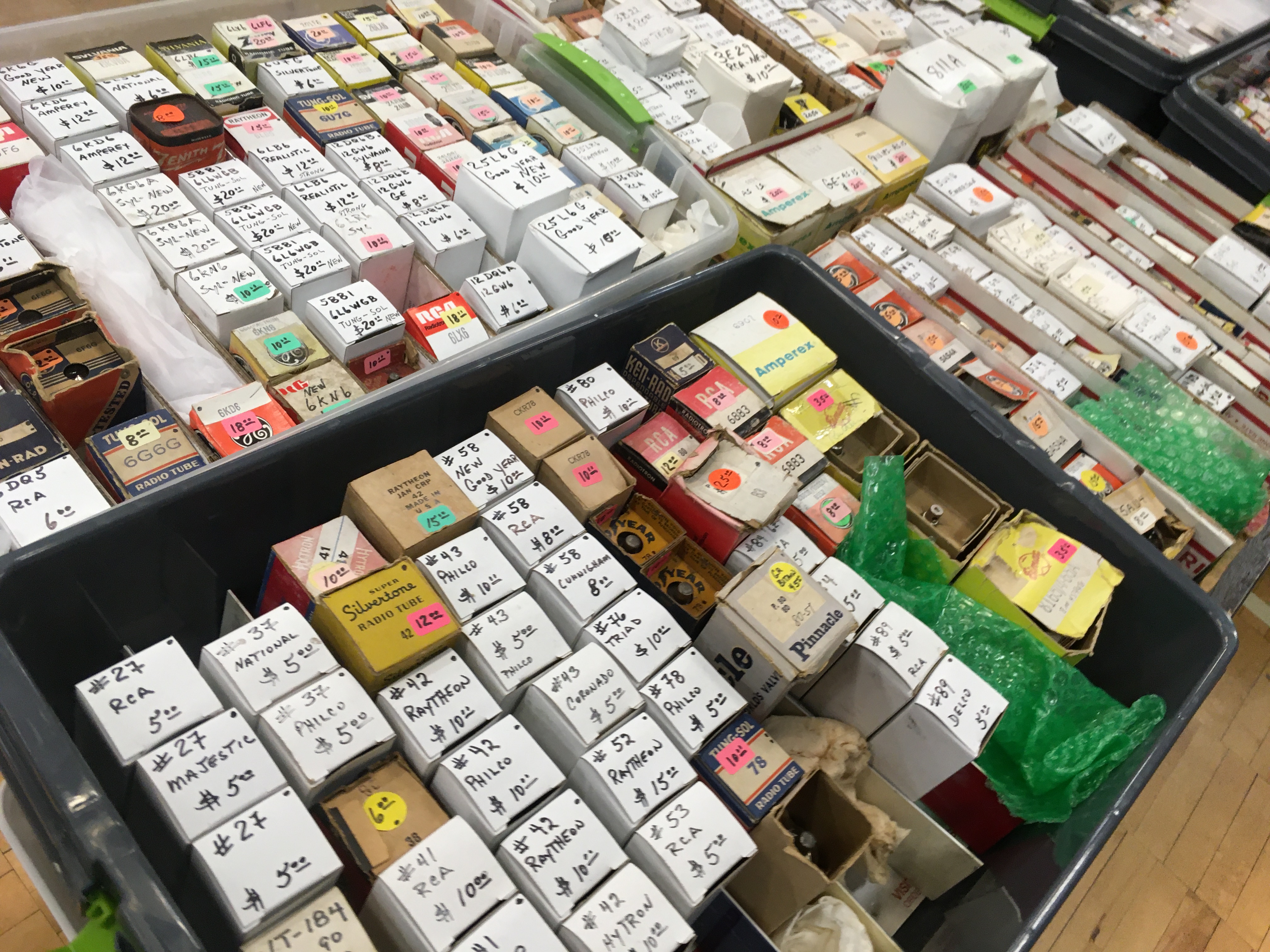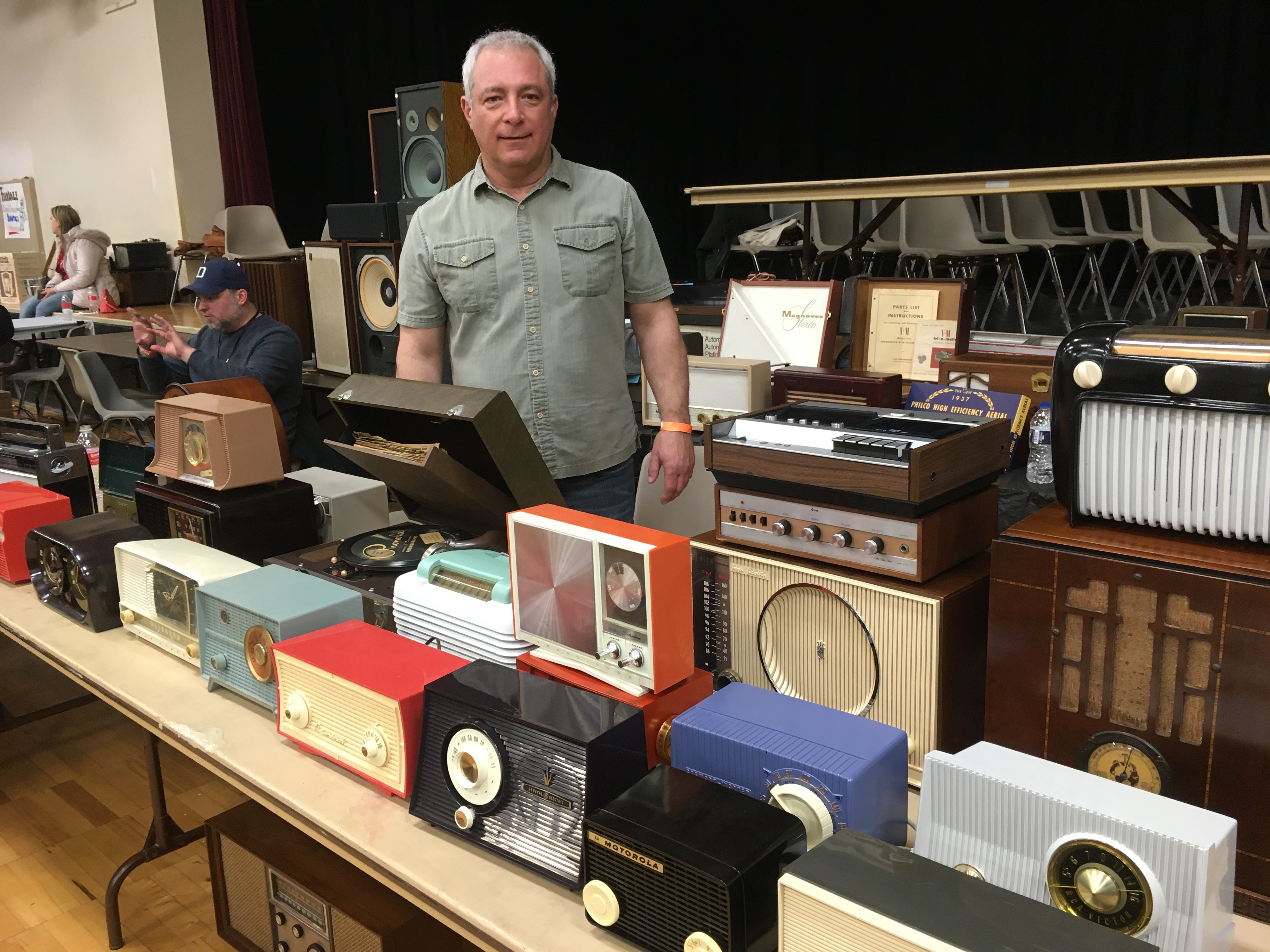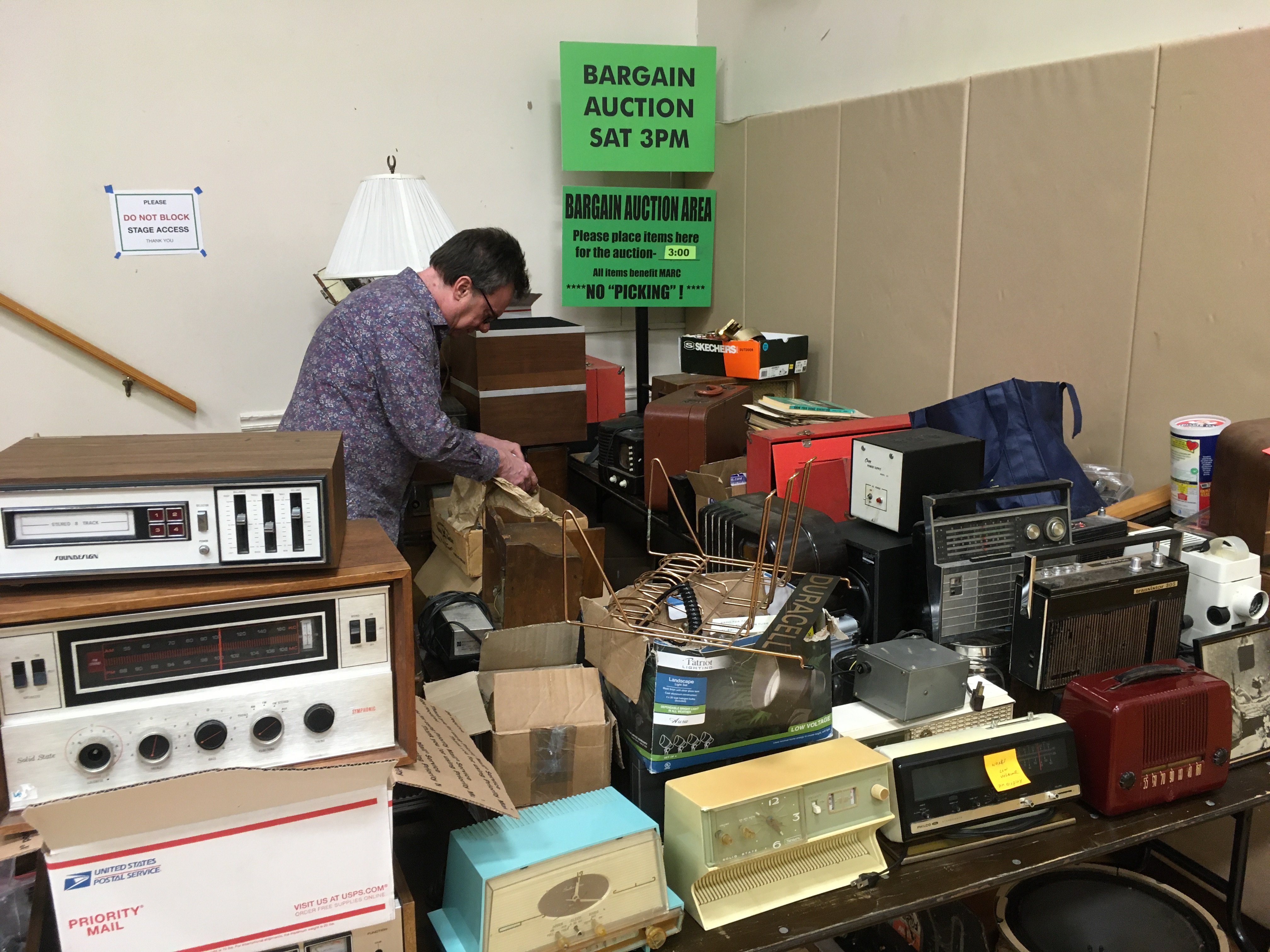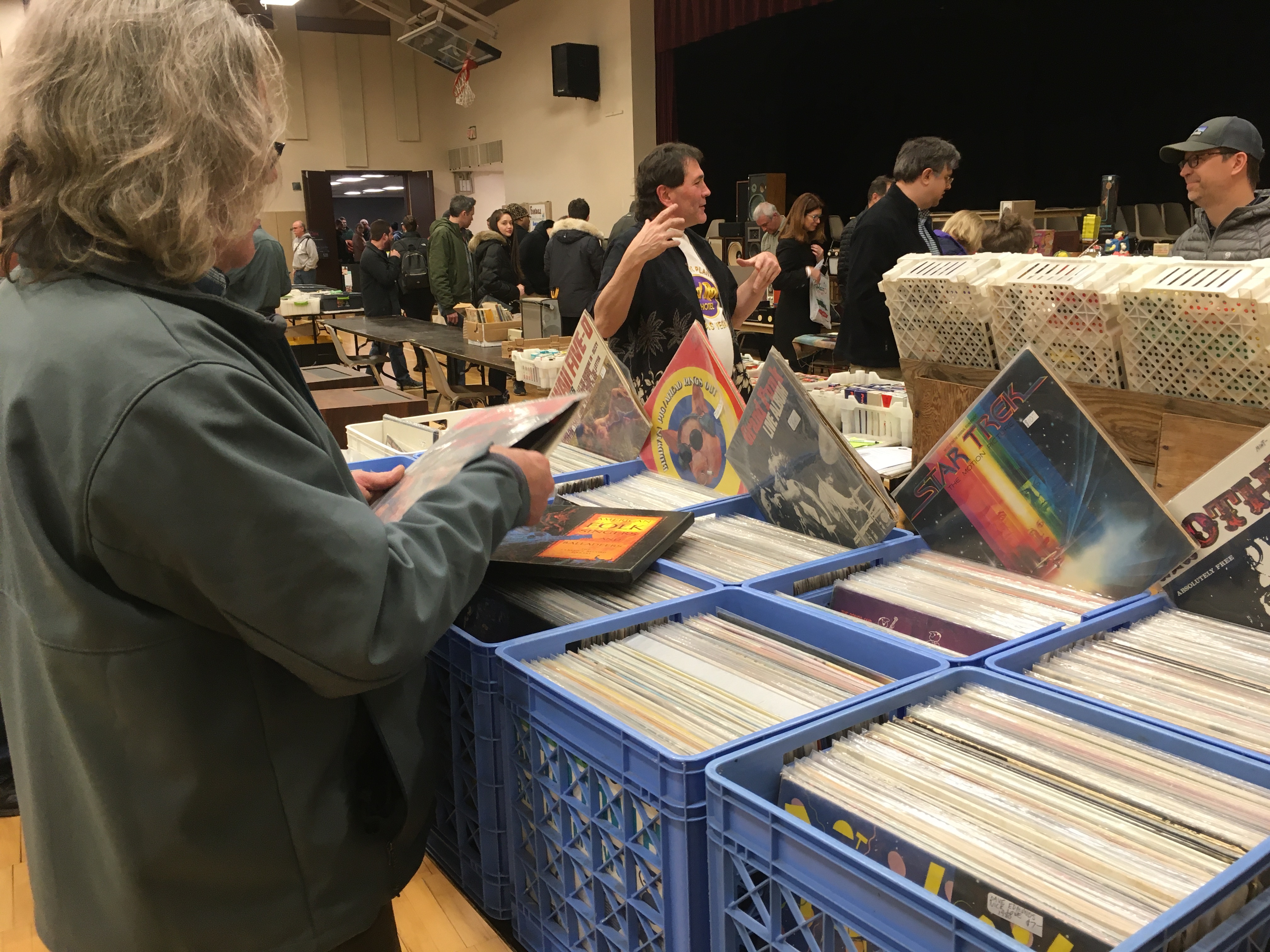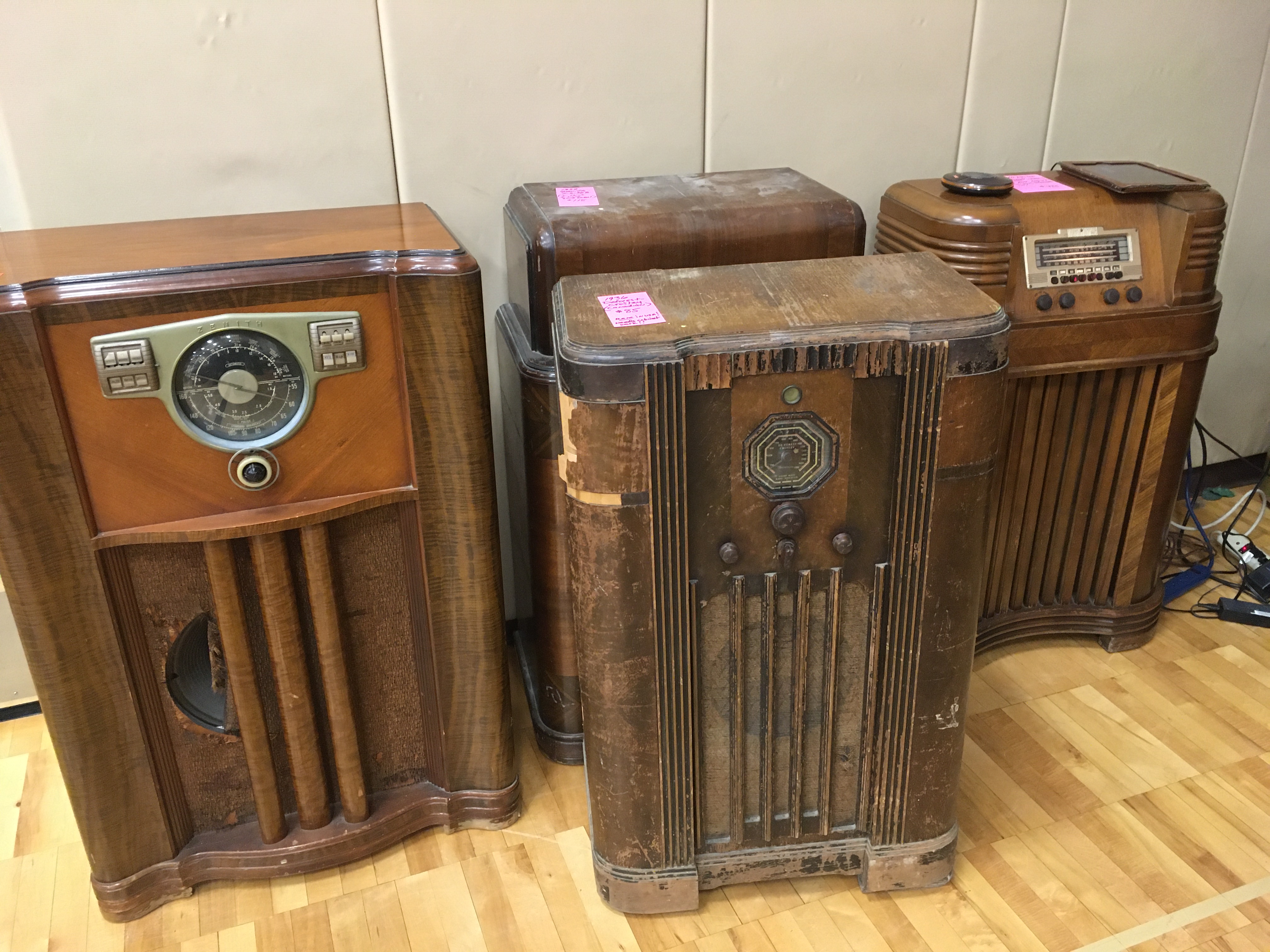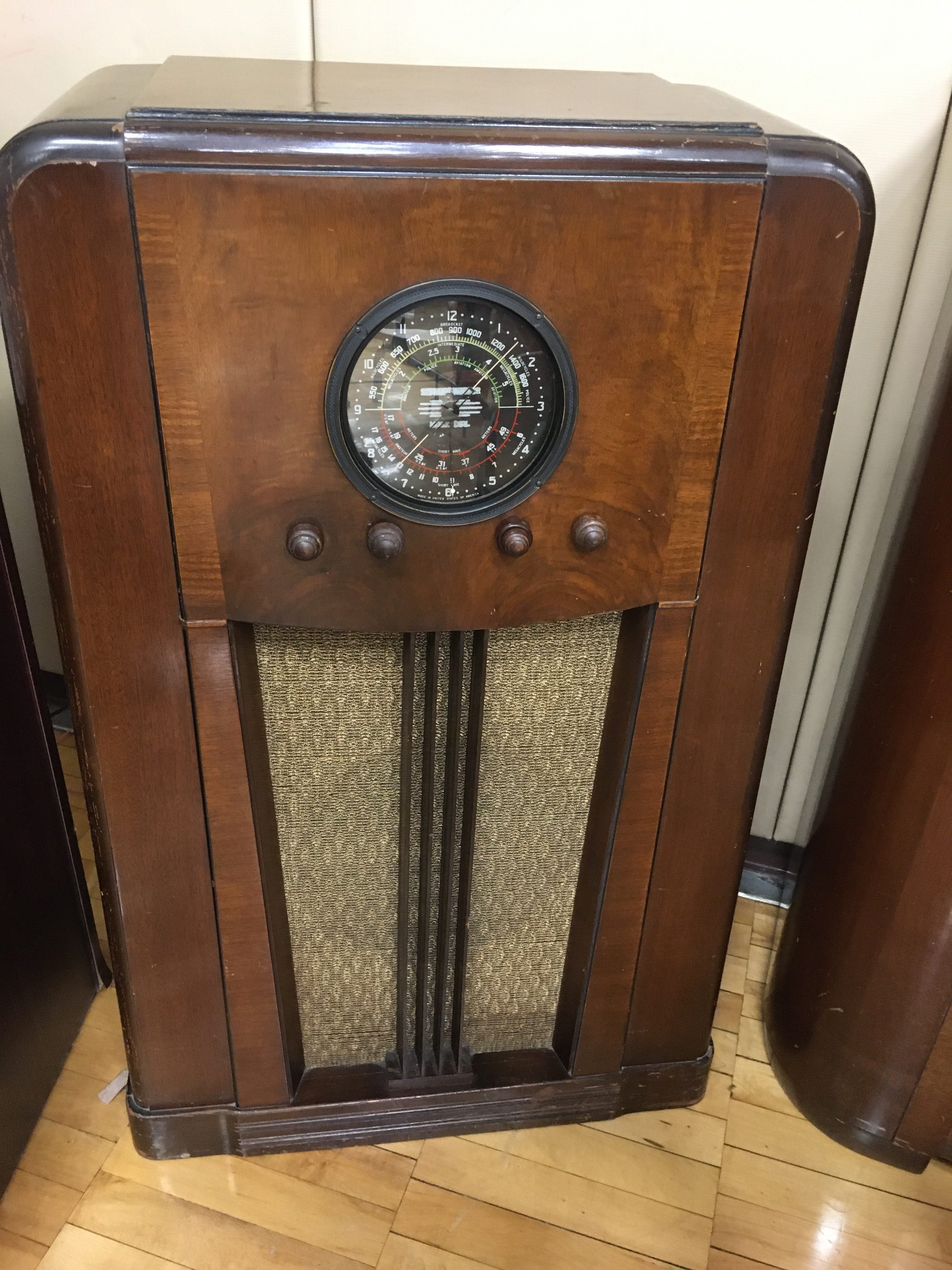 2019/ 2020—-We had great shows in Kalamazoo and Farmington, thanks all who turned out!  
WHAT WE DO….
The organization holds two Vintage Electronics Expo events each year.    Each event offers free appraisals of any vintage electronics type items brought in, much like the famous "Roadshow"  seen on TV.    At each show you will find vintage radios, TV, vintage calculating/computing gear,  vintage audio stuff , test equipment,  records,  record players,  parts, tubes and related vintage electronics items, all for sale by owners.  Some are restored gems, others are "as-is" bargains.  You can actually buy most "as-is" vintage table radios for under $50, many in great working order.  Some highly priced gems can sell for over $2000.  At our "Main Auction" in 2011 we had one of the most desired "Art Deco"  radios sell for $34,000 !  It was found in a barn !    We never know what will show up !  General admission is $5 each day at these events.  Kids 12 and under get in free.
For more info on any of the MARC events,  call 734-20-RADIO (207-2346) or email moppat@comcast.net.
MARC also publishes The Michigan Antique Radio Chronicle, which is included with membership.  Membership is currently $25 per year.

This picture shows the Lansing "Extravaganza" event from back around 1990 when we had a small tent !  This event grew for many years and is now ALL INDOORS