28600 Eleven Mile Road, Farmington Hills, MI. Scroll down to see pix from last year's show !
NOTE ! as of Friday, January 24 we are sold out of seller tables and booths. IF anyone cancels, we will give those tables to the sellers we have on our current waiting list. We are sorry we have run out of space this year and hope you will consider selling at the SUMMER VEE, AKA "Extravaganza", July 18-19 2020 at the Burton Manor in Livonia. Watch for info on this page in March.
See Registration information and form here.
The Costick Center is located in Farmington Hills, at 28600 eleven mile road. This show has room for over 120 tables for selling, plus some "booth" style spaces which are larger. Event hours are 9am-4pm, general admission is still only $5, MARC member sellers pay that too, non member SELLERS pay $15 admission. Seller tables and booths will go on sale in November.
SELLER INFO:
There are two rooms, one is carpeted with standard ceiling height and has electric in walls and posts. The other is a "gym" room with wood floors and tall ceiling. Electricity in the gym room has limited access but you can bring long extension cords if needed. Tables are 8′ long by 30″ wide. You get 2 chairs per table if desired. Load-in for the carpeted room is thru front entry "A" which has "powered" doors and thru entry "B" hallway facing parking lot for the gym room. If you have a lot to sell, the gym room is an easier load in, ask for that room. Both rooms have good lighting. Sellers can begin loading in at 7:30am Sat morning. If you are bringing in a very large load, contact Rob for special instructions. This is a "Vintage Electronics Expo" so please bring items 25 yrs or older that are electronic or at least "related" …such as vintage software like video games, records, ephemera such as posters or such. Nobody will chase you away if you bring an acoustic phonograph ("crank phono") but that's a mechanical device… not really our focus. Most of the items at this show are radios, record players and other audio gear… and some vintage TV stuff, computers, games, etc. Sellers come from all over the Midwest. In 2019 we had over 1100 folks come thru the door… a new record, we expect this show to be even more !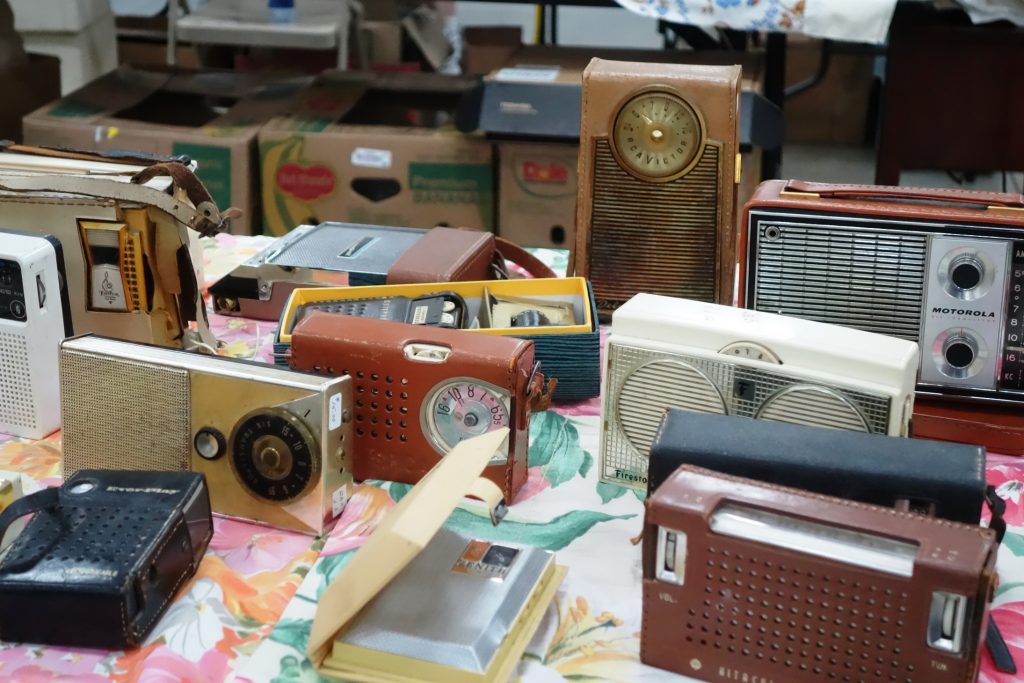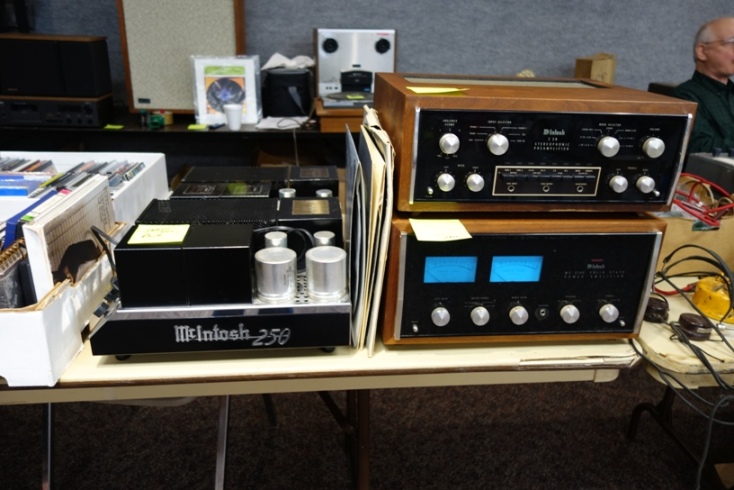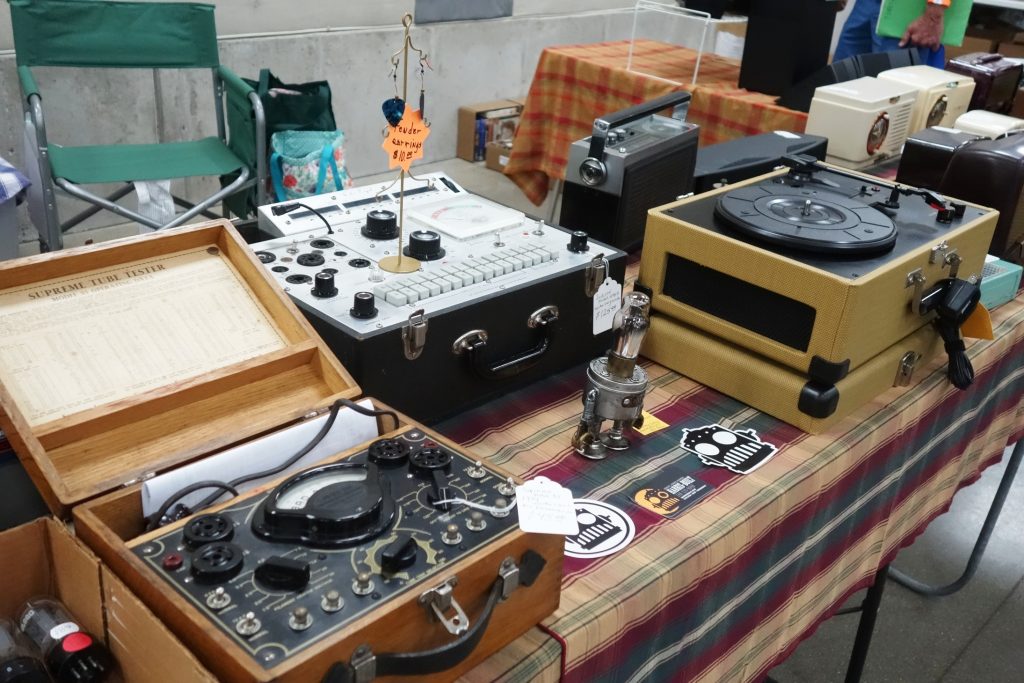 We had a great show in Kalamazoo, thank all who turned out!  We are now moving that summer "Extravaganza"  show to the Burton Manor in Livonia, MI… Sat-Sun July 18-19 2020,  watch for more info here in March.   We'll have the same 20,000 sf of Expo space,  plus cash bar and food all day, seminars, auctions and all the fun you expect from a Vintage Electronics Expo event !
WHAT WE DO….
The organization holds two Vintage Electronics Expo events each year.    Each event offers free appraisals of any vintage electronics type items brought in, much like the famous "Roadshow"  seen on TV.    At each show you will find vintage radios, TV, vintage calculating/computing gear,  vintage audio stuff , test equipment,  records,  record players,  parts, tubes and related vintage electronics items, all for sale by owners.  Some are restored gems, others are "as-is" bargains.  You can actually buy most "as-is" vintage table radios for under $50, many in great working order.  Some highly priced gems can sell for over $2000.  At our "Main Auction" in 2011 we had one of the most desired "Art Deco"  radios sell for $34,000 !  It was found in a barn !    We never know what will show up !  General admission is $5 each day at these events.  Kids 12 and under get in free.
Here is an overview of the Vintage Electronics events:
SUMMER-   July 18-19  2020,   Our largest show (and the first ALL INDOOR  multi-day vintage electronics event of this type in the USA) is moving to a NEW LOCATION at the BURTON MANOR in Livonia, Michigan.   This show features a  huge flea market,  a "Main Auction",  "Silent Auctions",  seminars, and a Bargain Auction at the end of the event.  Sellers and buyers come from all over the USA.    General  admission is just $5 per day,  its more to attend all the seminars and be a seller.  See the event site in March for more info. 
WINTER- Farmington Hills, MI….   at the Costick Activities Center .   A record attendance of over 1100 came and over  130 tables of sellers !!!     The next one is Sat, Feb 1, 2020 and should be the largest one ever.
For more info on any of the MARC events,  call 734-20-RADIO (207-2346) or email moppat@comcast.net.
MARC also publishes The Michigan Antique Radio Chronicle, which is included with membership.  Membership is currently $25 per year.

This picture shows the Lansing "Extravaganza" event from back around 1990 when we had a small tent !  This event grew for many years and is now ALL INDOORS